Airport Break-In Leads To Conviction
10 December 2018, 12:54 | Updated: 18 December 2018, 09:06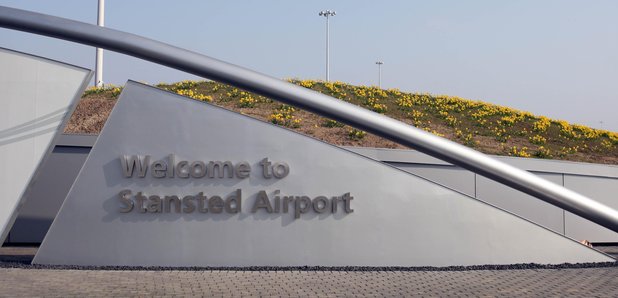 Fifteen people who broke into Stansted Airport and chained themselves around a plane have been convicted of an aviation security offence.
The defendants used an access road to get to the airside perimeter fence at the airport, making a hole with bolt cutters on 28th March 2017.
Once inside, they approached a large plane waiting on a stand, securing themselves around its wheel and wing using 'lock box' devices which made them immovable.
The plane was a charter flight by the Home Office which was repatriating passengers to Nigeria, Ghana and Sierra Leone, Chelmsford Crown Court heard.
Airport security and police spent hours removing the defendants from the aircraft before they were arrested.
Multiple flights in and out of Stansted were disrupted as a result of the protest, causing delays for thousands of passengers.
Judith Reed, of the CPS, said:
"Through their actions these defendants intentionally grounded a Boeing 767 and caused significant disruption at Stansted Airport.
"Fifteen protestors used equipment such as industrial bolt cutters, chains, expanding foam, scaffolding poles and lock box devices to prevent the take-off of a plane.
"These people placed themselves, the flight crew, airport personnel and police at serious risk of injury or even death due to their actions on the airfield.
"The CPS worked with the police to build a strong case which reflected the criminality of the defendant's actions, regardless of their motivation."