Stansted criticised over disability provisions
13 July 2018, 09:19 | Updated: 13 July 2018, 09:23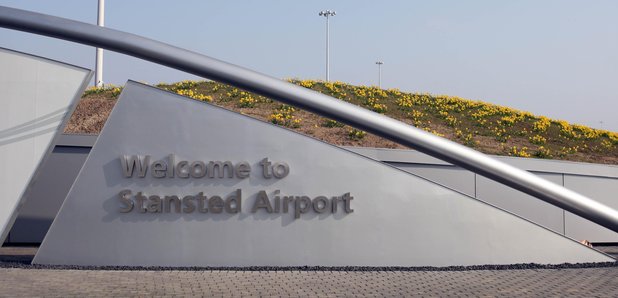 London Stansted Airport has been told it needs to improve its treatment of disabled passengers.
It's among four of the UK's seven busiest airports to be told by the aviation regulator that it's current provisions are unacceptable.
Manchester was the only airport to receive a "poor" accessibility rating from the Civil Aviation Authority (CAA), while London Gatwick, London Stansted and Birmingham were told that they "need improvement".
Some passengers on incoming flights at Manchester were left waiting on planes for more than an hour before assistance arrived, the research found.
"This is not an acceptable situation," the CAA stated.
Officials at London Gatwick, London Stansted and Birmingham failed to provide the regulator with sufficient information about the standard of service at their airports.
London Heathrow, the UK's busiest airport, was one of 26 airports classified as "good" or "very good" this year. It was among four rated "poor" in last year's study.
Disability charities welcomed the improvements made in recent months but expressed concern that several of the largest airports were continuing to fail on accessibility.
Neil Heslop, chief executive of Leonard Cheshire, said "it is not acceptable" that some major gateways to the UK remain poor for their treatment of passengers with disabilities.
Phil Talbot, head of communications at disability charity Scope, urged the CAA to "continue to work with airports to bring those lagging behind up to scratch".
CAA consumers and markets director Paul Smith said: "The improved performance of many airports means disabled passengers should have even more confidence to travel from UK airports.
"However, there are still too many occasions where things go wrong.
"Where we see examples of bad practice, we will not hesitate to hold airports to account and take the necessary enforcement action."
CAA data shows that more than three million requests for assistance are made at UK airports annually, up almost 80% since 2010.
Some 83% of these passengers say they are "satisfied" with the service, and 54% are "very satisfied".
A London Stansted Airport spokesperson said: "London Stansted acknowledges the findings of the CAA's Accessibility Report and is committed to working closely with the CAA, Omniserve - our service provider - and all our on-site partners to ensure that passengers with disabilities are able to travel independently and confidently through the airport.
"Stansted has over the past year invested significantly in its infrastructure by re-locating access points, expanding reception areas and investing in equipment to speed up the process of boarding aircraft. As a result, we now welcome record numbers of passengers with disabilities to the airport.
"We have also worked in partnership with organisations such as Changing Places and Dementia Friends to ensure our facilities are suitable for an even wider range of passengers.
"The CAA, in its report last year, asked Stansted to focus on improving engagement and consultation with representatives of disability groups. This year we have established a dedicated Disability Forum which has fed directly into new ideas to improve the airport experience for passengers with disabilities.
"We recognise that we still have more work to do to make Stansted as accessible as possible, and we are committed to further improving on our record of service and engagement."