Stansted Expansion Application Submitted
22 February 2018, 10:13 | Updated: 22 February 2018, 10:18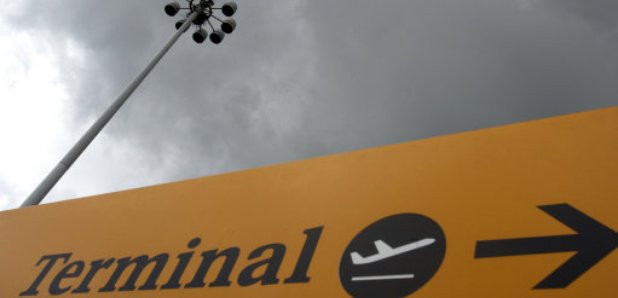 Stansted's looking for permission to handle eight million more passengers a year.
It says raising its cap to 43 million would create around 5000 extra jobs at the airport.

Its Chief Executive has said he's confident a planning application submitted today will be approved.

The airport says the introduction of the next generation of new quieter aircraft will ensure that future passenger growth can be achieved without increasing the number of flights or noise footprint already permitted.
Ken O'Toole, CEO of London Stansted Airport, said: "Today, London Stansted Airport is virtually unrecognisable from the one which MAG acquired almost five years ago to the day. During this time, we have spent £150m on upgrading the terminal, added nearly 10 million passengers, more than doubled the number of airlines and developed a short-haul route network which is the best in Europe.

"Looking to the future, demand at Stansted is predicted to remain strong and with constraints on runway capacity in the South-East increasing, we are expecting to reach our current limit on passenger numbers in the early 2020s. We are now at the point where it is right to consider the framework for the airport's growth beyond the current limit."
But Stop Stansted Expansion has described the latest Stansted Airport expansion proposals as an attempt to manipulate the planning process so as to avoid Government scrutiny and instead do a "sweetheart" deal with the local planning authority, Uttlesford District Council (UDC).
SSE has also branded the airport planning application as misleading in claiming that further expansion of the airport would give rise to no significant adverse environmental impacts.

SSE Chairman Peter Sanders commented: "It doesn't need a rocket scientist to work out that a 44% increase in the number of flights and a 66% increase in the number of passengers means a lot more noise, a lot more pollution and a lot more traffic on our already congested local roads. By suggesting otherwise, Stansted Airport and its owners Manchester Airport Group (MAG) are treating the local community as if we were all complete fools."