Stansted Gun-Shaped Phone Case Warning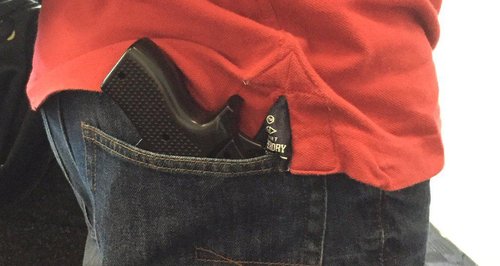 Police have taught an airline passenger a lesson on Twitter for carrying a gun-shaped iPhone case through security at Stansted Airport.
Essex Police posted a photo of the case to warn others not to follow suit, adding: "Bringing this to an airport makes it much less likely you'll catch your plane. #dontbedaf.''

The force also posted a photo of the imitation handgun sticking out of the unidentified passenger's back pocket, saying it could be easily mistaken as an immediate threat to airport security.

The black phone case had a plastic handgun on one side with a fake trigger and indentations.

The passenger was stopped during carry-on baggage security check and officers confiscated the case immediately without any charges or detention, police said.