Stansted: Rise In Passenger Numbers
13 August 2014, 13:31 | Updated: 13 August 2014, 13:35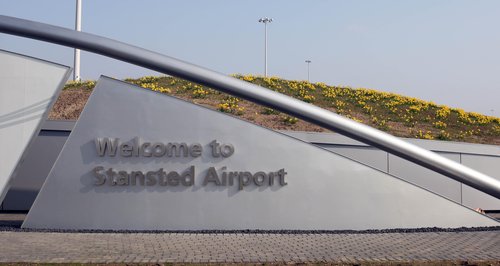 Stansted Airport says there was a rise in the number of passengers in July compared to the same time last year.
Stansted has reported that a total of nearly 1.95 million passengers passed through the Essex airport last month - a 12.2% increase on the July 2013 figure and the best monthly figure since August 2011.
Earlier this week Heathrow and Gatwick announced that they handled more passengers in July than in any previous month.
And Luton has announced that it handled more than one million passengers in both June and July, making it the Bedfordshire airport's best summer yet.
A total of 18.68 million passengers passed through Stansted in the 12 months ending July - a 5.6% increase on the total for the 12 months ending July 2013.
This was Stansted's highest yearly figure since the 12 months ending November 2010.
Stansted is one of the four UK airports run by Manchester Airports Group (Mag).
Two of the other Mag airports had good Julys, with Manchester numbers rising 6.2% to 2.41 million and East Midlands' traffic increasing 3.8% to just over 567,000.
Bournemouth Airport, however, saw a slight dip last month, with numbers falling 3.2% to just over 83,000.