Stansted smuggler jailed
5 October 2018, 10:39 | Updated: 5 October 2018, 10:44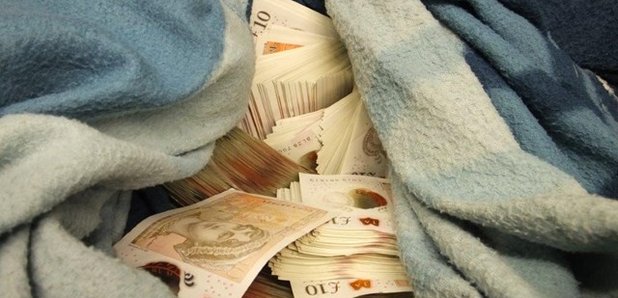 A man has been jailed after trying to smuggle nearly £1.5 million in cash through Stansted Airport.
Mohamed Imran Khan Sathar Khan, 35, who claimed he lived in Ilford, Essex, was arrested by Border Force officers on 29 August 2018.
He was prevented from boarding his flight after the four bags he had checked in were found to be filled with £10 and £20 notes, each weighing around 20kgs. Sather Khan claimed to be travelling to Dubai to visit friends but denied knowledge of the money.
Further examination put the total amount of cash seized at £1,494,920.
Officers from the National Crime Agency, who interviewed Sather Khan and charged him with two money laundering offences, were able to establish that he had made several trips on the same route before.
Sather Khan pleaded guilty to both charges and was sentenced at Chelmsford Crown Court to three years and nine months in prison on 28 September 2018.
The money was forfeited under Proceeds of Crime legislation.
Matt Rivers from the NCA said: "Organised criminals rely on the services of money launders like Sather Khan to access the proceeds of their crime. This was a significant seizure which means a criminal infrastructure has taken a serious hit.
"Tackling the flow of illicit funds is a priority for the NCA and its partners. Our investigation continues in relation to the wider criminal network behind this seizure."
Taylor Wilson, Border Force Assistant Director at Stansted Airport, said: "By making this detection, Border Force officers have taken a substantial quantity of criminal cash out of circulation and ensured it will be returned to the public purse.
"Depriving criminals of their wealth disrupts organised crime and we will continue to work with law enforcement partners like the NCA to both bring offenders to justice and to hit them in the pocket."