Storm Barney Leaves Essex Homes Without Power
18 November 2015, 06:37 | Updated: 18 November 2015, 06:40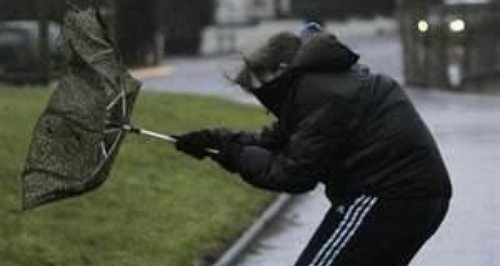 Dozens of homes in Essex are without power and tress have been blown down as Storm Barney hit the county.
Winds reaching up to 55 mph struck overnight and a yellow weather warning was in place.

UK Power Networks says it is dealing with 14 separate outages across the county, which is affecting dozens of homes, and it is currently working to get the power back on.

Essex County Fire and Rescue Service says it dealt with more than 25 "trees down in roadways which have caused life risk".

It also said: "Two crews from Southend Fire Station were called at 20:34hrs to London Road, Westcliff, to a large sheet of metal which was hanging off a roof over a pathway.

"Crews taped off the surrounding area and used a triple extension ladder and tools to secure the sign.

"Two crews from Clacton Fire Station were called at 21:34hrs to Oakmead Road, St Oysth. Crews reported that a tree had fallen and caused an electricity pole to fall on a car.

"Crews taped off the area and stood by while they awaited the attendance of the electricity board. Crews left the scene in the care of the Police by 22:47hrs.

"Two crews from Colchester were called at 22:24hrs to a large sign which was in a precarious position in East Street. Crews cordened off the area and made the sign safe.

"The incident was left in the care of the owner of the property at 22:59hrs".

The QEII bridge at the Darford Crossing also had to be closed because of strong winds.

A yellow weather warning for strong winds that had been in place has now been lifted and, at this stage, there are no reports of any injuries here.