Talks Held To Bring Giro d'Italia To Essex
1 July 2015, 05:31 | Updated: 1 July 2015, 05:34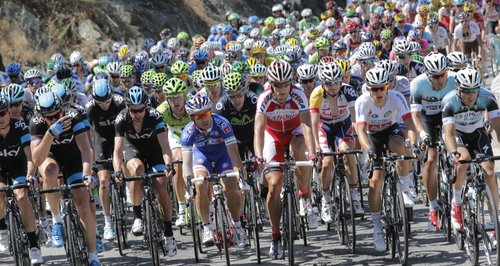 Heart has been told talks are underway to bring another of the world's most prestigious cycle races to Essex.
Active Essex says it is negotiating with the organisers of the Giro d'Italia to bring it to the county.

It is one of the three "Grand Tours", along with the Tour de France and the Vuelta a Espana, seen as the pinacle of road racing.

Gary Sullivan, Chair of Active Essex, said: "Active Essex are now starting talks with the Giro d'Italia to see if we can get them to come here.

"We have responsibility, and we take it very seriously, to make sure we can bring those world-class sporting events to Essex.

"The time-frame? I don't think I can commit to that as it's likely to be a lengthy negotiation.

"We think we can make a good argument for them to persuade them to come here to enjoy our hospitality and the Essex countryside, so I'm very confident."

If Active Essex were to be sucessful, it would be the latest top-class cycling event to come to Essex following the Olympic Mountain Bike event in 2012, the Tour of Britain, the Women's Tour in 2014 and 2015, and Stage Three of the Tour de France last year.