Tangled Seagull Rescued In Stanford-Le-Hope
2 November 2017, 07:14 | Updated: 2 November 2017, 07:19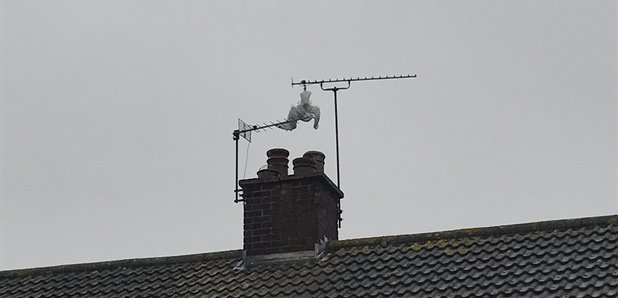 The RSPCA is warning people about the dangers balloon releases can pose to animals after a gull became tangled upside-down, hanging from an aerial at a home in Stanford-Le-Hope.
The RSPCA and Essex County Fire and Rescue Service were called to rescue the gull on Thursday (26 October) who was hanging by his legs upside-down from the aerial on the two-storey house.
Firefighters used an aerial ladder platform to reach the gull and cut him free before passing him to the RSPCA who took the bird to the South Essex Wildlife Hospital where he is being cared for.
RSPCA Animal Collection Officer Joseph White said: "I would really like to thank the firefighters for all their effort in helping to rescue this bird. Had the bird been left they would have suffered tremendously as there was no way they could get free by themselves.
"The firefighters were able to cut the bird free then put them in a cardboard carrier. When the bird was brought down to the ground I held him and a firefighter cut off what I believe was balloon ribbon from the bird's legs."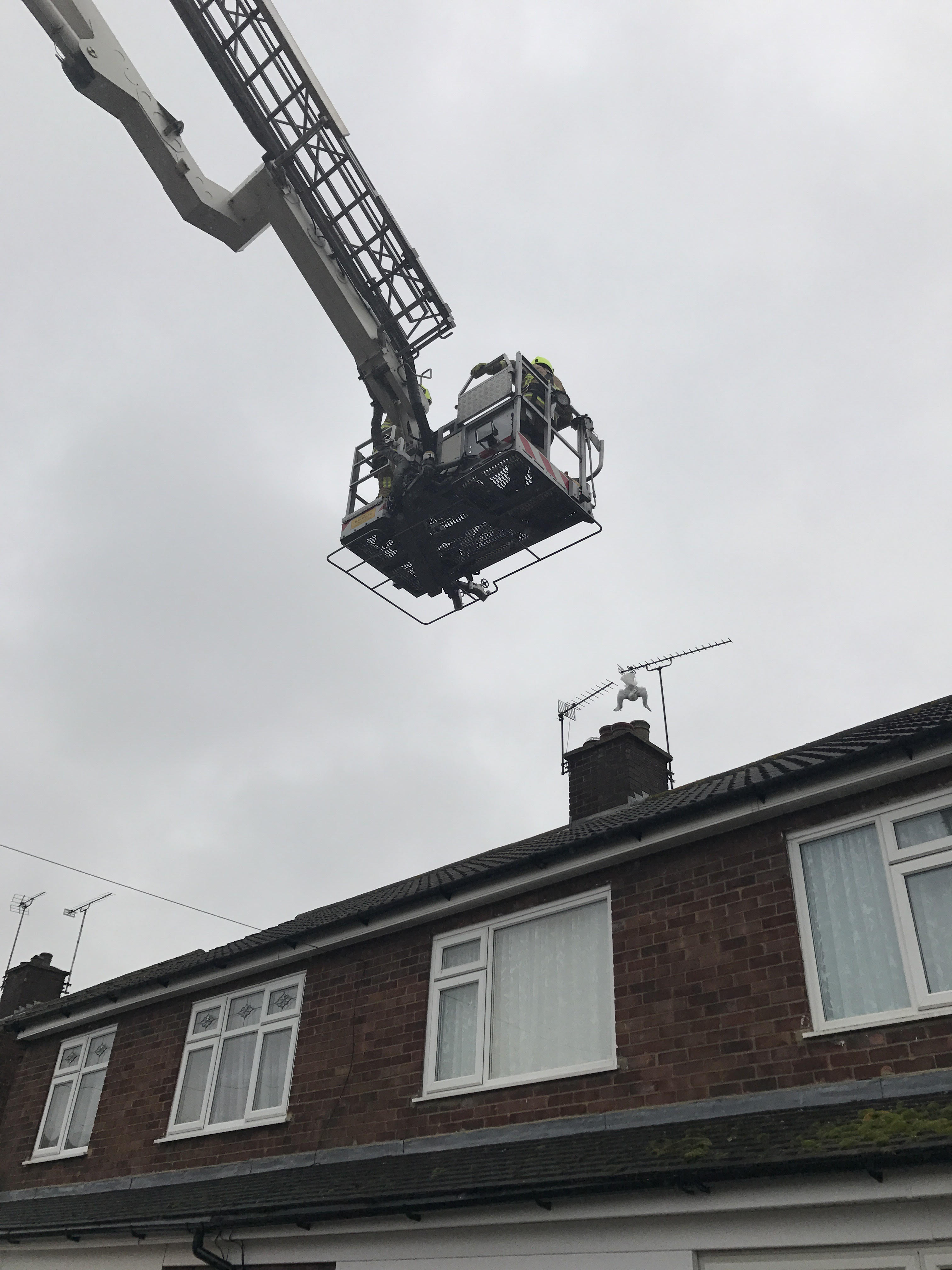 The bird is still recovering at the hospital, although he is still unable to use his leg properly at this time.
The RSPCA want to remind people that although balloons released into the sky can make an impressive sight, sadly they can be lethal to animals.
Deflated or fragments of balloons can be mistaken for food. Ingesting balloons can cause a slow death to wild birds and mammals as well as farm animals, horses and marine life, by blocking the digestive or respiratory tracts, and the attached strings can strangle.
Even balloons that are classified as 'degradable' are unsafe, as they can take weeks to break down so still pose a risk.