Task force to consider flyover future
18 September 2018, 08:06 | Updated: 18 September 2018, 08:15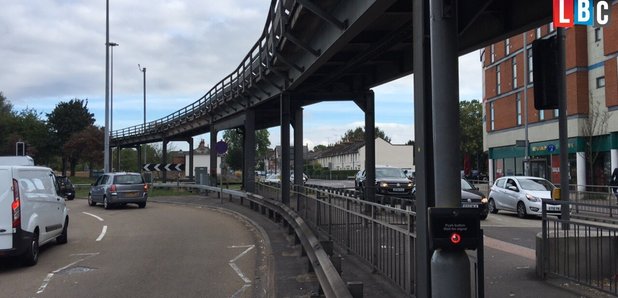 A special task force is to be set up to look at future options for the Army and Navy Flyover in Chelmsford.
The task force will be considering the flyover, roundabout and immediate road network. It will look at the potential options for the junction itself and the alternative sources of funding which relate to them.
The flyover, which is 40 years old, was closed for safety reasons on the advice of Essex County Council last week following the discovery of damage to the base of one of the supporting pillars.
Since the closure last week, engineers have been commissioned to conduct a full and detailed inspection of the structure.
It will allow the identification of any immediate work which is required and solutions to enable safe reopening, and provide a detailed analysis so that any further issues relating to the flyover can be understood and addressed.
Detailed inspections (known as Principal Inspections) are carried out on a six-year cycle according to national guidance, and this latest inspection has been bought forward three years following the closure of the flyover.
Meantime, Cllr Kevin Bentley, Essex County Council's Deputy Leader and Cabinet member of Infrastructure, Vicky Ford, MP for Chelmsford, and Cllr Dick Madden, County Councillor for Chelmsford Central, have met in Westminster and agreed to establish a special task force made up of key partners and agencies, including Chelmsford City Council and the Local Enterprise Partnership, to explore the future options for the junction including road infrastructure, planning and finance issues.
Cllr Bentley said: "People want to know what is going to happen to the flyover. That is perfectly reasonable, so we will be collaborating with Vicky Ford MP and Chelmsford City Council and utilising all of the engineering and financial expertise at our disposal to scope out the options and understand all the pros and cons relating to them.
"The taskforce we have agreed to form is the right approach and will help us address all the highways, planning and financial questions we need to answer."
Vicky Ford MP said: "It is important to find a long term solution to the Army and Navy Flyover as well as address the immediate issues.
"This will be a large project.
"It is important to take time to get it right, consult expert engineers and consider all options.
"We have asked the engineers to prepare a draft timetable for the project and the task force will help bring together all those organisations who will be needed to make sure the project is delivered."