Teenager Guilty Of Colchester Murders
22 April 2016, 13:11 | Updated: 22 April 2016, 15:24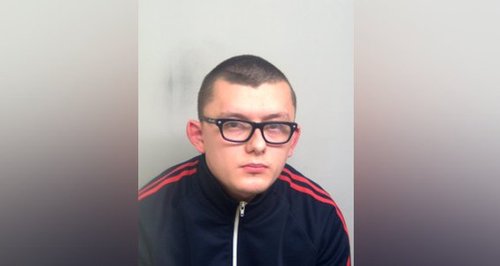 A 17 year old boy has been found guilty of murdering James Attfield and Nahid Almanea in Colchester.
James Fairweather from Thorpe Walk in Greenstead was just 15 years old when he knifed James Attfield and Nahid Almanea to death in two horrific attacks in Colchester which terrified the local community.
He had pleaded guilty to manslaughter by reason of diminished responsibility but denied murder.
Today the jury at Guildford Crown Court unanimously found him guilty of murdering 33-year-old James, and 31-year-old Essex University student Nahid.
Their deaths sparked terror across Colchester two years ago.
It started in March 2014, when a cyclist called 999, saying she'd found a man in Castle Park so covered in blood, it looked like his "head had been chopped off."
Police and paramedics arrived just after 5:45, and despite their best efforts James Attfield died around 45 minutes later of blood loss.
He'd been stabbed 102 times, mostly to his face, including in his left eye.
Then, three months later, a man living along Salary Brook Trail looked out of his back window and saw a woman lying on the path.
He thought she was sunbathing, but realised something was wrong when all he could see was her hand twitching.
So he called his neighbour to come with him, and see if she was alright: "I said, oh my god, her face is smashed to bits. I said to her don't worry we're getting an ambulance to you straight away, you'll be alright. I could only hear her gurgling."
"I said her eye's hanging out of her socket and her other eye's badly swollen, I don't think she's going to make it - she stopped breathing."
She died minutes later from 16 stab wounds, including to her back, arms and both eyes.
Nearly a year later, despite millions of pounds and one of the biggest manhunts in Essex police history, they still had not caught anyone.
But that all changed in May 2015, when a dog walker called police to tell them a man was acting 'suspiciously' along Salary Brook Trail.
A PC answered the call, and found James Fairweather, wearing gardening gloves and carrying a lock-knife in his pocket.
He was arrested on suspicion of carrying an offensive weapon, and brought to the police station in Colchester.
Once in custody, he told police he'd been hearing voices for two years, and they had made him kill James Attfield and Nahid Almanea:
"I want to tell you because it's weighing heavily on me, I've been hearing voices which are telling me to murder people.
"And I've murdered two people.
"I murdered James Attfield, the disabled man, by stabbing him 102 times, the one they're calling the Castle Park Murder.
"I killed the student Nazim, I don't remember her last name."
He was arrested and charged.
Earlier this year he pleaded guilty to manslaughter with diminished responsibility, saying the voices in his head - a form of psychosis - forced him to kill.
But the prosecution didn't accept that plea, so on the 11th April he went on trial charged with murder.
Over the last two weeks the defence have sought to present Mr Fairweather as a young man who was victim to his mental state:
"A 15 year old boy caught in what I want to describe as a perfect storm of autism, increasing isolation and paranoia, leading to psychosis which lead to him to kill."
The prosecution, meanwhile, called him a manipulative and devious youngster, who 'made up' the voices as a way of getting out of trouble and 'hoodwinking' the jury.
The psychiatrist for the CPS, Dr Joseph believed his claims of hearing 'voices' actually represents "his internal thoughts of violence and sadism which he enjoys thinking about."
He also told the court the teenager told him he wanted rape the girls, kill the male bullies at his school, throw acid on the headteacher, and when police searched his home they found a knife in his school blazer.
Fairweather showed no reaction as the jury delivered its unanimous verdicts after deliberating for eight hours and 33 minutes.

Mr Justice Robin Spencer QC warned the teenager he faced a lengthy prison sentence, adding that the starting point for two murders for someone under 18 is 12 years.

He will be sentenced at the Old Bailey on Friday April 29th.