Teenager jailed after Wickford stabbing
24 October 2018, 11:36 | Updated: 24 October 2018, 11:41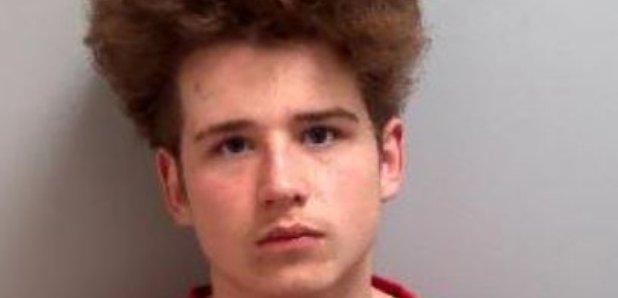 A 16-year-old boy who stabbed a stranger several times in the back in a "brutal attack" in Wickford has been jailed for eight years.
Two off-duty nurses helped save the male victim, also 16, but he could have died without their intervention, Essex Police said.
Judge Samantha Leigh ruled that attacker Archie Maile can be named despite being under 18, and said he poses a "significant risk to members of the public", the force said.
Police said Maile, of Kingley Drive, Wickford, admitted at an earlier hearing at Basildon Crown Court to causing grievous bodily harm and possession of a blade in a public place.
He was sentenced at the same court on Monday.
The victim was stabbed in Russell Gardens in Wickford just after 10pm on May 12 this year.
Maile, who was riding a moped, stopped the vehicle, shouted at the victim and then produced a knife.
His victim tried to escape but tripped and was stabbed while on the ground, suffering two "significant wounds" including a punctured lung.
He said he is now afraid to leave the house.
Maile fled the scene but was arrested hours later after police spoke to witnesses.
A pair of bloodstained jogging bottoms seized during the arrest linked Maile to the stabbing.
Detective Constable Robert Lewis, of Basildon CID, said: "This was a brutal attack on a helpless victim, who could have lost his life as a result.
"Without the help of two off-duty nurses, and the quick-thinking of his friends at the time of the incident, we could be telling a very different story today.
"Despite being 16, Maile is not a child - he is a dangerous offender, and I hope that the victim and his loved ones find some comfort in today's result."