Tendring Garden Community Consultation Extended
26 November 2017, 06:49 | Updated: 26 November 2017, 06:50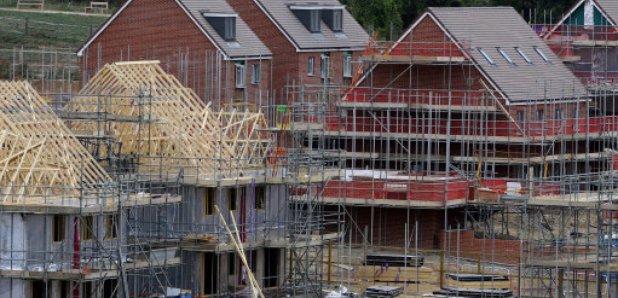 Residents across Tendring are to get more time to have their say on plans for a Garden Community on the Tendring Colchester borders.
Their views will help shape the future of the project which is now out for public consultation.
Tendring District Council (TDC) is working closely with Colchester Borough Council (CBC), Braintree District Council (BDC) and Essex County Council on three sites which could come up with 43,000 new homes over the next 30 plus years.
This includes 7,500 properties on the Tendring Colchester borders, with 2,500 of those provided by 2033.
Consultation began on November 13 and was due to run for eight weeks through until January 8. However, that has now been extended to January 22 following decisions taken by CBC and BDC.
TDC Leader Neil Stock said: "This is an opportunity for people to put forward their views on the main issues that will need to be dealt with in the development of the exciting and innovative Garden Communities."
Residents can find out more about the proposals and speak with planning officers by visiting one of the exhibitions being staged over the coming weeks.
Date & Time Venue
Friday, 24 November
10.00am - 2.00pm Colchester Market, High Street, Colchester, CO1 1PJ
Saturday, 25 November
10.00am - 2.00pm The Saling Millennium Village Hall, Piccotts Lane, Great Saling, CM7 5DW
Monday, 27 November
4.00pm - 8.00pm Old Friend's Meeting House, Rosemary Lane, Stebbing, CM6 3RR
Thursday, 30 November
3.00pm - 7.00pm Coggeshall Village Hall, Stoneham Street, Coggeshall, CO6 1UH
Saturday, 2 December
10.00am - 2.00pm Greenstead Community Centre, Hawthorn Avenue, Colchester, CO4 3QE
Tuesday, 5 December
4.00pm - 8.00pm Feering Community Centre, Coggeshall Road, Feering, CO5 9QB
Wednesday, 6 December
4.00pm - 8.00pm Braintree Town Hall, Market Square, Braintree, CM7 3YG
Thursday, 7 December
4.00pm - 8.00pm Easthorpe Church Hall, Easthorpe Road, Colchester, CO5 9HD
Tuesday, 12 December
10.00am - 2.00pm Rayne Village Hall, 3 Gore Road, Rayne, CM77 6TX
Thursday, 14 December
4.00pm - 8.00pm Market Field School, School Road, Elmstead Market, CO7 7ET
TDC's Local Plan Committee supported the move to extend the consultation at its meeting last night.
The concept for Tendring Colchester includes distinct development areas serviced by essential community infrastructure; a new link road from the A133 to a new junction on the A120; and green buffers from existing communities.
It also includes new country park at Salary Brook and sites for up to four new primary schools and a new secondary school, appropriate new health facilities and employment area close to the A120.
Details of how to take part in the consultation can be found at www.tendringdc.gov.uk