Three Essex Hospitals Could Merge Services
2 March 2016, 07:12 | Updated: 2 March 2016, 07:16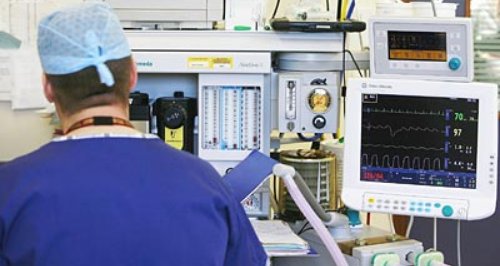 Plans have been released which could see some services at three of Essex's main hospitals merge to avoid a £200 million funding gap.
The Mid and South Essex Success Regime, which is a group set up to help improve care, is recommending Basildon, Broomfield and Southend Hospitals collaborate more and share some services.
It says this could include basing some treatments at just one site or sharing some specialist staff.
It says if changes are not made, the NHS in mid and south Essex could face a defecit of £216 million by 2018/19.
The recommended changes include:
Faster progress towards joined up health and social care based around localities
More collaboration and shared services across the three main hospitals in Basildon, Chelmsford and Southend
Changes in urgent and emergency care in line with national recommendations.
Dr Ronan Fenton, Medical Director of Mid Essex Hospital Services NHS Trust said: "The Success Regime provides the programme structure and support for our organisations to work together to get the best of modern healthcare to local people.
"This is our opportunity to put services in mid and south Essex at the leading edge of health and social care.
"This is the chance for clinicians and staff to do what they believe in and have the potential to achieve - safer, more effective, more compassionate care for patients.
"If we don't change, the current estimated deficit across mid and south Essex could rise to £216 million by 2018/19; and we would not be able to meet year on year growing demands.

"New technologies and treatments are making it possible to do more for people without the need to be in an expensive hospital, even in some crisis situations.
"Our challenge is to make organisational changes as quickly and as smoothly as possible to put the system back into balance in 2018/19 and deliver the best joined up and personalised care for patients."
A consultation is taking place until September
You can see the report here.