Three Guilty Of Manslaughter After Southend Stabbing
1 June 2015, 15:17 | Updated: 1 June 2015, 17:17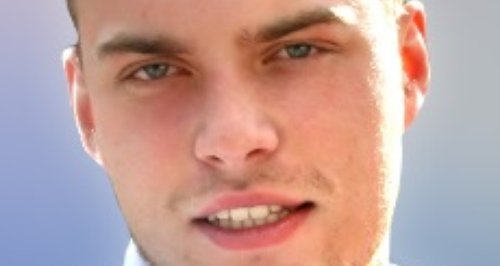 A woman and two teens have been found guilty of the manslaughter of a man in Southend.
24-year-old Anton Levin died on November 19th 2014.
Danielle Russell, who'se 26 and the two boys who can't be named for legal reasons were standing trial for his murder.
He was stabbed and died at Danielle's home in St Anns Road, Southend.
Another man was injured.
All three were found not guilty of murder but guilty of manslaughter at Chelmsford Crown Court.
They were also found guilty of conspiracy to commit GBH on another man as well as guilty of conspiracy to commit robbery.
They were found not guilty of attempted murder on another man aged in his 20s.
Sentencing for Miss Russell and the teenage boys, aged 16 from Thurrock and 17 from Basildon has been adjourned until July 3 at Chelmsford Crown Court.
Senior Investigating Officer DCI Simon Werrett said: "The jury have heard the evidence and have decided Danielle Russell and the two youths were responsible for the death of Anton Levin.
This was another unnecessary death linked to gang activity in Essex.
The defendants have never any shown remorse for the attack and the needless loss of life. Hopefully the family can now move on with their lives."
Following the verdict Anton's family released the following in tribute: "Anton Levin was a man of great integrity, extremely dedicated to his family and work, and was entirely peace-loving.
"It is extremely upsetting that after the passing of my son all I have been hearing about in court is a side that I do not know of him.
"Instead what I do know is that he was a young educated man who had just graduated from Greenwich University and had a bright future ahead of him in the property market.
"I feel for such a bright and intelligent young man he had his whole life ahead of him, which was cut too short. No one deserves to go so young.
"He was very protective of me and helped me to bring up his little sister too. She misses him a lot as I do as he was a very special son.
"His family will not only miss him but also his friends and colleagues and we all feel like we have lost a shining star.
"He has had an impact on everybody that knew him and now we all feel a big hole and a massive part of our lives has been taken from us.
"In this tragic event we lost a son, a brother, and a friend and no matter what, he was always there and cared for anyone who was around him.
"Anton lived a remarkable life; one that inspired me greatly.
"His adventurous attitude, his broad range of interests, and his happy demeanour made him a wonderful person to know.
"He had a great perspective when it came to the little things, never displaying anger or impatience. Instead, he showed great dignity and humour.
"I'll miss the news of his strange adventures, the stories of all the countries he wanted to visit, I'll miss his ambition, and his gentle and warm presence.
"Everyone who knew Anton will miss him dearly and we will treasure every bit of memory we have had with him."