Thunderstorms blamed for Stansted delays
27 August 2018, 08:05 | Updated: 27 August 2018, 08:08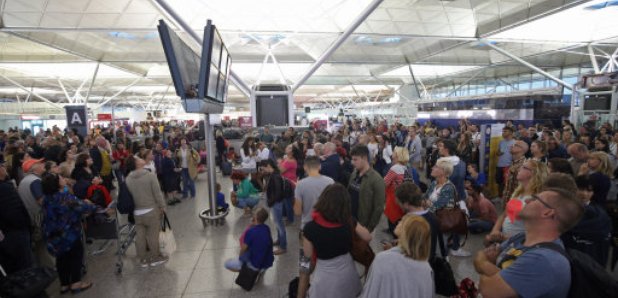 Thunderstorms over Europe have caused hours of delays for air passengers waiting for their baggage at London Stansted.
Passengers were having to wait an hour for their bags as a number of flights made off-schedule landings after being delayed by the bad weather, the airport said.
This was heaping pressure on baggage handlers who were having to process the extra bags alongside the luggage from scheduled arrivals.
A Stansted Airport spokesman said heavy rain on the airfield was also affecting the unloading of planes.
The spokesman said: "It's resulted in a number of aircraft coming in delayed which has had a knock-on effect on the baggage handling delivery times for a number of our passengers."
Photos posted on social media showed crowds of people packed into the airport's baggage reclaim area as they waited for their bags to join them.
The spokesman did not say how many flights or passengers had been affected.
He added that the airport was expecting the baggage system to be operating as normal soon.