Thurrock MP now Minister for Suicide Prevention
10 October 2018, 08:37 | Updated: 10 October 2018, 08:41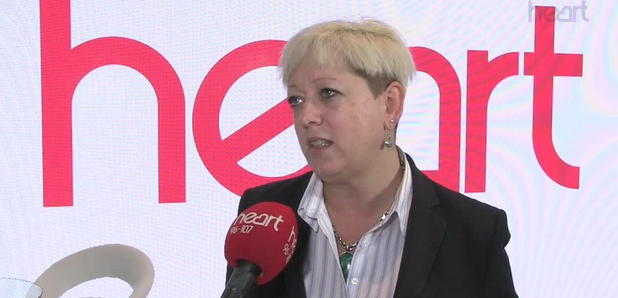 The MP for Thurrock has been appointed the UK's first ever Minister for Suicide Prevention.
The Prime Minister has brought Jackie Doyle-Price in, in a bid to cut the number of people taking their own lives.
She will lead the national effort and try to end the stigma which stops people from seeking help, Theresa May announced as she marked World Mental Health Day.
Around 4,500 people take their lives every year in England and suicide remains the leading cause of death among men under the age of 45.
The Prime Minister has also pledged up to £1.8 million to ensure the Samaritans' helpline remains free for the next four years, to help those most in need.
Labour said a focus on suicide prevention was "long overdue" and warned that a lack of funding had forced people to wait months for treatment in some areas.
Ms Doyle-Price, now Minister for Mental Health, Inequalities and Suicide Prevention, will ensure every local area has effective plans in place to stop unnecessary deaths and investigate how technology can help identify those most at risk.
She said: "In my time as Health Minister I have met many people who have been bereaved by suicide and their stories of pain and loss will stay with me for a long time.
"It's these people who need to be at the heart of what we do and I welcome this opportunity to work closely with them, as well as experts, to oversee a cross-Government suicide prevention plan, making their sure their views are always heard."
Health Secretary Matt Hancock said the suicide rate it at its lowest for seven years, although each is a tragic but "preventable" death.
"We need to do more to challenge the stigma that people with mental ill-health face and make sure they feel they can reach out for help," he said.
As well as the new ministerial position, the Government announced that new mental health support teams will work with schools to ensure young people get the help they need.
Meanwhile, a new report will be published into the state of young people's mental health every year on World Mental Health Day.