Ex-Tory Mayor Backs Ukip Candidate
7 April 2015, 12:00 | Updated: 7 April 2015, 12:01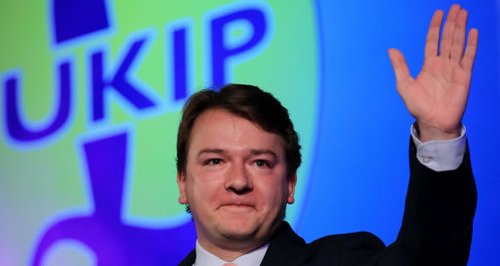 A former Conservative mayor and Thurrock Council leader has given her backing to Ukip's General Election candidate in the constituency.
Anne Cheale, a lifelong Conservative voter, announced she would support Ukip's Tim Aker at the forthcoming election in May.
In a statement, Ms Cheale argued a vote for the Conservatives in Thurrock "will only help Labour".
She said: "In Thurrock, the election is between Ukip and Labour. Tim Aker is the only candidate from Thurrock. He wants the people around here to be put first and is the best way of stopping Labour.
"A vote for the Conservatives in Thurrock will only help Labour.
"I'm also dismayed that the Tory MP let Thurrock voters down in 2011 when she voted against an EU referendum when given the opportunity.
"I am switching my support to Ukip's Tim Aker in Thurrock on May 7th and urge all residents to do the same.''
Mr Aker said he was "delighted'' to secure Ms Cheale's support.
He said: "A Ukip MP here in Thurrock would make our local issues national priorities. I am from Thurrock and just want what's best for the residents here.
"Residents in Thurrock want an MP who stands up for border controls, will vote to get us out of the EU and put local people first and they have Ukip as that option on May 7th."
The Conservatives' Jackie Doyle-Price won the seat from Labour at the 2010 General Election and is standing for re-election.
Polly Billington is hoping to win back the seat for Labour.