Transport Secretary Still Backs Thurrock Crossing Options
25 January 2016, 07:24 | Updated: 25 January 2016, 07:26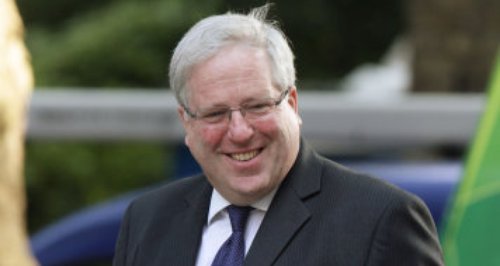 The Transport Secretary has told Heart he still backs the two remaining options for where a new Lower Thames Crossing should be built in Thurrock.
It is anticipated Highways England will announce its plans in the next fortnight.

Patrick McLoughlin MP said: "What we've seen with the result of the Dart Charging (on the QEII Bridge) is an increase in speed going over those crossings but for the long-term economic future we've got to look at alternatives.

"Infrastructure is always difficult where it affects people directly but we still have to make sure that, as a country, we keep traffic moving".

It comes as a public meeting on the issue is being held in Thurrock tonight.

Leader of the Council there, John Kent, wrote to Mr McLoughlin earlier this month calling for the Government to think again.

In it, he said: "Thurrock councillors have unanimously agreed we do not want to see a fourth Thames crossing in our borough and Highways England had indicated their intention to publish their latest plans in the first of second week of January.

"The fact that they haven't done this worries me."

He added: "Highways England has prepared the way. They had made presentations to council officers, they had filmed in Grays High Street seeking local people's views, they had started liaising with our libraries to hold exhibitions, and they had even filmed me.

"Now they've gone awfully quiet".

A decision on the location of a new crossing was originally meant to have been made months ago but the process has been delayed.

Mr McLoughlin defended the delay: "There's no easy answers, it's very controversial, very big decision.

"It's got to be funded, it's a very big project. Whichever of the options we take will have to be funded, so they have to be looked at and given proper consideration".