Traveller Leader Jailed After Failing To Clear Land In Wickford
6 May 2017, 06:08 | Updated: 6 May 2017, 06:29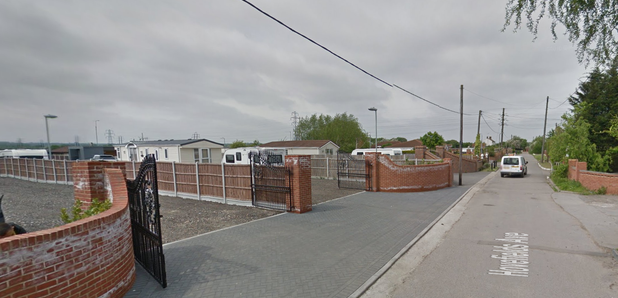 The leader of a traveller family has been jailed for 35 days after defying a court order to clear land in Wickford, which local residents fear could become another Dale Farm.
Dale Farm in Crays Hill, near Basildon, Essex, was Europe's largest illegal travellers' site and its clearance in 2011 cost about #7 million.
Basildon Borough Council went to London's High Court over breaches of an October 2016 injunction relating to mobile homes on greenbelt land at Silva Lodge Kennels, Wickford, Essex.
At a hearing last month, Thomas Anderson, Eileen Anderson, Winnie Anderson, Arron Jones and Margaret Anderson accepted they were in contempt of court.
Mr Justice Kerr warned them then that if they did not comply by the time the case came back to court, he was likely to take a "very dim view'' of the breaches as it would make the apologies offered "ring hollow''.
Non-compliance would "make it apparent that the defendants do not take seriously their obligation to respect and obey orders of this court, not just when it is convenient to do so but whether or not it is convenient to do so'', he said.
On Friday, the judge saw aerial photos which showed the vehicles were still in place - except in the case of Margaret Anderson, who has now cleared her plot.
He was told the other defendants had been unable, rather than unwilling, to comply as they had tried unsuccessfully to have the vehicles sold or moved.
Jailing Anderson for 35 days, he said he had not made "genuine and serious'' efforts to comply.
Anderson, he added, was a man of some means and owner of the land, which he bought two years ago for £150,000.
He was head of the extended family and and bore an additional responsibility for the breaches by the others.
"I am quite satisfied he does not respect the order of the court or do more than pay lip service to it.''
Eileen Anderson, Winnie Anderson and Arron Jones were each fined £2,500, with Margaret Anderson fined £500.
The five defendants will also have to pay the council's costs of £17,500.