Tributes To Colchester Man Killed In Paris Attacks
15 November 2015, 06:38 | Updated: 15 November 2015, 06:41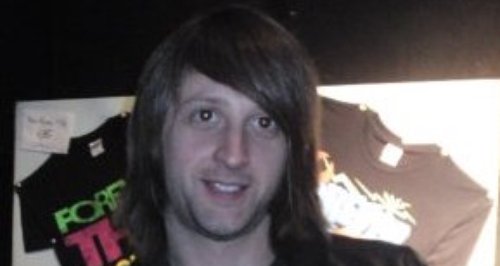 Tributes have been paid to a man from Colchester who is among the 129 people killed in the terror attacks in Paris.
36 year-old Nick Alexander was the Merchandise Manager for the Eagles of Death Metal, who were playing a gig at the Bataclan Concert Hall on Friday night.

He was shot and killed when terrorists stormed the building.

In a statement his family said: "It is with huge sorrow that we can confirm that our beloved Nick lost his life at the Bataclan last night.

"Nick was not just our brother, son and uncle, he was everyone's best friend - generous, funny and fiercely loyal.

"Nick died doing the job he loved and we take great comfort in knowing how much he was cherished by his friends around the world.

"Thank you for your thoughts and respect for our family at this difficult time. Peace and light."

His girlfriend, Polina Buckley, had appealed for help on Twitter to find Mr Alexander.

On Facebook, she said: "This was the most loving, passionate and eventful relationship I've ever experienced. You were my everything. My lover, my best friend, my soulmate.

"I am completely crushed and heartbroken right now. I will miss you terribly.

"Sleep tight, my sweet prince. I will always love you."

Mr Alexander had worked in merchandise for a number of bands on European tours, including the Black Keys, Sum 41 and the Disco, Rolling Stone magazine said.

Fall Out Boy guitarist Joe Trohman tweeted: "Just found out Nick Alexander was one of the people murdered last night in Paris. Great guy. I'm horrified."

A GoFundMe account has been set up in memory of Mr Alexander. It has raised more than $39,000 (£25,700). The page says the funds will be donated to his family.