Tributes To Motorcyclist Who Died After Harlow Crash
16 October 2015, 08:50 | Updated: 16 October 2015, 08:52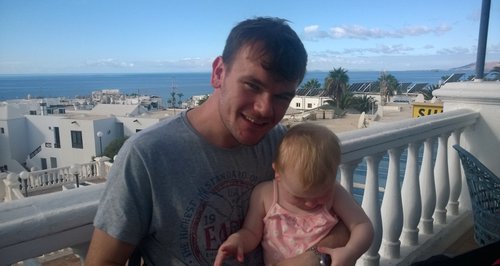 Tributes have been paid to a motorcyclist who died after a crash in Harlow.
24 year-old Jay Morton was found injured by polioce officers on patrol on Southern Way on Friday, 2 October.

He was given CPR and taken to hospital but later died from his injuries.

On behalf of Jay's family, his partner of four years, Nicola Stripp, paid the following tribute:

"Jay was a loving family man who lived for our little girl, Ella-Grace, who was 18 months old last week. All he wanted was to provide the best he could for me and Ella-Grace.

"Everybody loved him - nobody had a bad word to say about him, and he never had a bad word to say about anyone else.

"He had a great sense of humour, and was always smiling. Anyone who met Jay for just ten minutes immediately liked him.

"Jay loved golf and football. He played for a team in Barking, where he used to live, and also played for New Town Rangers in Harlow.

"Jay had a relentless energy, which our daughter has inherited along with his personality.

"He will be very sadly missed by us both and his many friends and family, including his brothers Steve, Jamie and Daniel, and sisters Ellie and Bobbi.

"We would like to thank everyone for the messages and support we have received, and tributes to Jay, which have been overwhelming."

Jay's funeral will take place on Tuesday, October 20.

Miss Stripp is also keen to locate Mr Morton's silver Boss watch, which he is believed to have been wearing but has not yet been found.

She said: "It's all he had that I could pass on to Ella-Grace and it seems to have gone missing as we cannot find it anywhere.

"He always wore it and I really want to have it back for our daughter."