Two men locked up over Colchester stabbing
17 November 2018, 06:18 | Updated: 17 November 2018, 06:22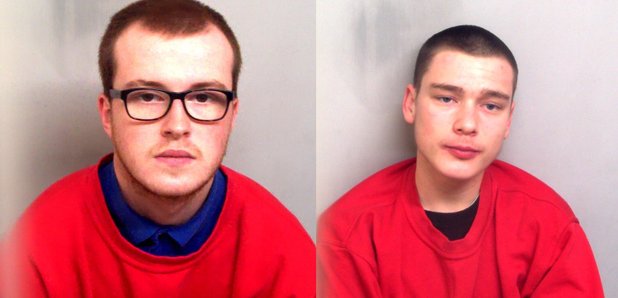 Two men have been detained in a young offender institution following the stabbing of a 17-year-old boy in Colchester earlier this year.
Officers were called on January 20 with reports the teenage boy had suffered life-threatening injuries to his chest, back and arm, having been assaulted and then stabbed with a knife.
Ben Goodspeed and Tate Heeney had chased him in Osborne Street.
He fell to the ground and they kicked him, hit him in the head with a short bat and then stabbed him in the chest with such force that the knife pierced his lung and went through his back.
Goodspeed, 19, of Monkwick Avenue, Colchester, pleaded guilty to wounding with intent at Ipswich Crown Court on March 1.
Heeney, 18 of The Crescent, Great Horkesley, pleaded guilty to wounding with intent at on June 22.
They were sentenced at Ipswich Crown Court yesterday.
Goodspeed was given seven years' detention and Heeney was handed six years' detention.
Investigating officer Detective Constable Danielle Markoutsis said: "This was a targeted, brutal attack and the motive for this senseless and violent incident still remains unclear.
"The victim was extremely fortunate to have survived and it has left a lasting emotional and physical impact, which he continues to face on a daily basis.
"Hopefully knowing Goodspeed and Heeney have been taken off the streets for some time will give him and his family some comfort."