UKIP Lose All Seats On Essex County Council
5 May 2017, 06:22 | Updated: 5 May 2017, 06:25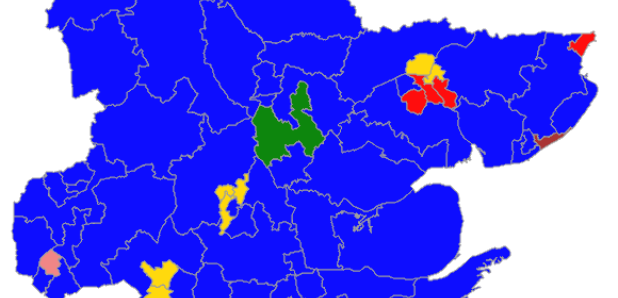 It's been a tough night for UKIP as the local election results came in for Essex County Council - with the party losing ALL SIX of it's seats.
That left the Conservatives to retain control of the council and win an increased majority as they added another 12 seats, giving them 56 councillors and a majority of 37.
The Liberal Democrats and Labour both lost two seats leaving the Lib Dems with 7 and Labour with 6 seats.
The Greens lost one councillor but they retained one.
Independent councillors make up the other five places of the 75 that form the county council here in Essex.
Here's the full breakdown of the seats now the results are in:
" Conservatives - 56 seats
" Liberal Democrats - 7 seats
" Labour - 6 seats
" Independent - 2 seats
" Canvey Island Independent Party - 2 seats
" Independent Loughton Residents Association - 1 seat
" Green - 1 seat

That means the Conservatives have an increased majority of 37 seats.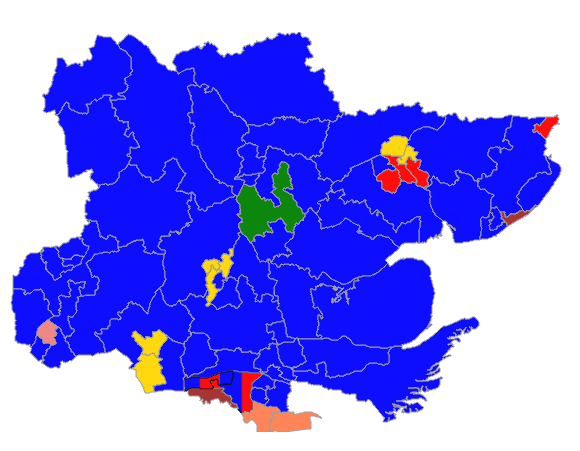 Leader of Essex County Council, Cllr David Finch, said: "I am delighted to have been given a mandate from the people of Essex to continue to carry on our work to make the county the best place to live and work, where our most vulnerable people are protected as well as given the chance to live independent lives.

"I am also looking forward to continuing to work in our new organisation as we restructure and change our culture in order to meet the challenges and opportunities we will face over the coming months."

To see results for all 75 seats in 70 divisions go to our special election results page at www.essex.gov.uk/elections