Union Says Bedblocking In Essex Rises 50% Since 2011
16 February 2016, 06:38 | Updated: 16 February 2016, 06:41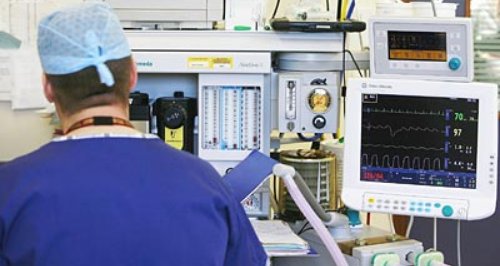 It has been claimed the number of days lost to so-called 'bedblocking' at hospitals in Essex has risen by more than 50 percent since 2011.
The GMB union, which represents staff in the health and care sector, says patients waiting to be discharged from hospital were delayed for a total of nearly 44,000 days last year.

That is up from just over 28,600 days four years earlier.

Justin Bowden from GMB said: "It's blocking the NHS and depriving other people of beds who could do with them, costing money keeping people in hospital unneccessarily.

"For those people stuck in hospital, it's not good for them, and the overall cost to us as a country is many, many millions and millions of pounds.

The union says there are a variety of reasons for delaying the discharge of patients from hospital including sorting out a place in a care home, delays in arranging further NHS care and sorting out care at a patient's home.

Mr Bowden added: "The care home sector is undergoing a reduction in size at the moment, forced upon it by reductions from funding meaning that it's not able to keep as many care homes open or, indeed, the number of beds it had previously".

Heart has contacted NHS England for a statement in response but they have yet to respond with one.