Up To 20,000 School Staff In Essex Unpaid Before Bank Holiday
25 August 2017, 09:17 | Updated: 25 August 2017, 11:04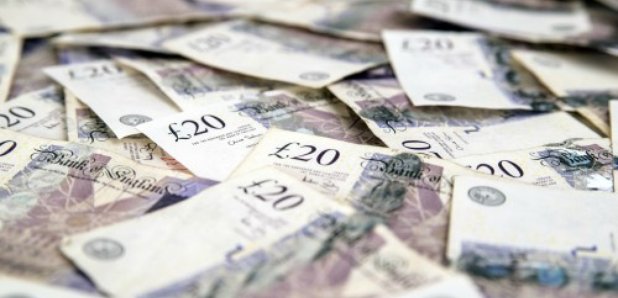 Up to 20,000 school staff in Essex haven't been paid this month.
Because of an internal process failure, many schools employees who would have expected to receive their monthly salary payment tomorrow (Friday 25 August) will now be paid on Tuesday 29 August.

A full investigation is already underway and everyone affected has been written to with a full apology.

It is understood that as many as 20,000 school employees may be affected. The Council's payroll team will be on hand to offer information and advice from 8.30am to 4.30pm tomorrow (Friday 25 August).

Councillor Louise McKinlay, Cabinet for Resources, said: "We are extremely sorry that this error happened and we have launched a full investigation to understand why it occurred and ensure it does not happen again.

"We will offer all the help, support and advice we are able to provide to affected schools employees tomorrow and will have a team standing by to deal with calls.

"Because the actual pay date for affected employees is Saturday 26 August, standing orders and direct debits due then should be processed on Tuesday after the bank holiday, but we will be able to advise schools employees with any concerns they may have."
The county council has released a full list of the 308 schools where staff are affected.
Any staff who think they will experience particular difficulties over the bank holiday weekend are advised to contact the council via their customer contact centre on 03457 430430.
See their frequently asked questions for more information.
The full list of affected schools is:
Abacus Primary School
Alderton County Infant School
Alderton County Junior School
Alresford County Primary School
Alton Park Junior School
Ashdon County Primary School
Ashingdon Primary Academy
Baddow Hall County Infant School
Baddow Hall County Junior School
Bardfield Academy
Barnes Farm County Infant School
Barnes Farm County Junior School
Baynards County Primary School
Beauchamps Grant Maintained School
Beckers Green Primary School
Beehive Lane County Primary School
Belchamp St Paul CofE Primary School
Belfairs Academy
Birch CE Primary School
Birchanger CE Primary School
Bishop William Ward CE Primary School
Bishops' CE and RC Primary School
Bocking Church Street Primary School
Braiswick Primary School
Brentwood County High School
Brentwood Ursuline Convent High School
Brightlingsea County Infant School
Brightlingsea County Junior School
Brightside Primary School
Brinkley Grove Primary School
Bromfords School and Sixth Form College
Broomfield Primary School
Buckhurst Hill County Primary School
Burnham-on-Crouch County Primary School
Camulos Academy
Canvey County Infant School
Canvey County Junior School
Castle View School
Cathedral School
Cecil Jones Academy
Chancellor Park Primary School
Chappel CE Primary School
Chase Lane Primary and Nursery School
Chelmer Valley High Academy
Chelmsford County High School for Girls
Cherry Tree Primary
Cherry Tree Primary and SLC
Chigwell Primary Academy
Chipping Hill Primary School
Churchgate CE Primary School
Clacton County High School Sigma Trust
Clavering County Primary School
Colchester Royal Grammar School
Cold Norton County Primary School
Colne Engaine C of EVA Primary School
Coopersale and Theydon Garnon CE Primary School
Copford CE Primary School
Cornelius Vermuyden School
Corringham Primary School
Crays Hill County Primary School
Cressing Primary School
Darlinghurst School
De La Salle School
Deanes School
Debden Park High School
Down Hall County Primary School
Earls Colne Primary School
Eastwood Academy
Edward Francis Primary School
Elmstead Primary School
Elmwood Primary School
Elsenham CE Primary School
Endeavour School
EPAT ta Bournemouth Park Academy
Epping Primary School
Epping St John's
Epping Upland CE Primary School
Eversley County Primary School
Feering CE Primary School
Felmore Primary School
Felsted County Primary School
Fingringhoe CE (Aided) Primary School
FitzWimarc School
Flitch Green Academy
Friars Grove Primary School
Gable Hall School
Ghyllgrove Community Infant School
Ghyllgrove Community Junior School
Glebe Primary School
Glenwood School
Gosbecks County Primary School
Gosfield County Primary School
Grange County Primary School
Great Baddow High School Academy
Great Bentley County Primary School
Great Berry Primary Academy
Great Bradfords County Junior School
Great Bradfords Infant and Nursery School
Great Clacton CofE Primary School
Great Tey CE (VC) Primary School
Great Totham Primary School
Great Waltham C of EVC Primary School
Greensted County Infant School
Greensted Junior School Limited
Grove Wood Primary School
Hadleigh Infant and Nursery Academy
Hadleigh Junior School (Academy)
Hamilton County Primary School
Hatfield Heath Primary School
Hatfield Peverel County Infant School
Hazelmere County Infant School and Nursery
Heathlands CE Primary School
Hedingham School and Sixth Form
Helena Romanes School
Hereward County Primary School
Heybridge Alternative Provision School
Heybridge Primary School
Highfields County Primary School
Highwood Primary School
Hilltop County Infant School
Hilltop Junior Academy
Hockley Primary School
Hogarth County Primary School
Holland Haven Primary School
Holland Park Primary School
Holly Trees Primary
Holy Family RC Primary School Witham
Holy Trinity CE Primary School Colchester
Home Farm County Primary School
Howbridge CofE Junior Vine Trust
Howbridge Infant School
Hutton All Saints' CofE Primary School
Hylands School Academy
Iceni Academy
Ingatestone and Fryerning CE Aided Junior School
Ingatestone County Infant School
Ingrave Johnstone CE Primary School
James Hornsby School
John Ray Junior
Jotmans Hall Primary Academy
Joyce Frankland Academy Newport
Kendall CE Primary School
Kents Hill Junior School
King Harold Business and Enterprise Academy
King John School Academy
Kings Ford County Infant and Nursery
Kingston Primary School
Kingswood Primary School and Nursery
Langenhoe County Primary School
Latchingdon CofE Primary School
Lawford CE Primary School
Layer-de-la-Haye CE Primary School
Leigh Beck Infant School and Nursery
Leigh Beck Junior School
Lexden County Primary School
Lexden Springs School
Limes Farm County Junior School
Lincewood Primary School
Little Hallingbury CE Primary School
Long Ridings County Primary School
Lubbins Park Primary Academy
Lyons Hall Primary School
Market Field School
Matching Green CE Primary School
Mayflower County Primary School
Mayflower High School
Merrylands Primary School
Mersea Island School
Milldene County Primary School
Millfields Primary School
Millhouse Primary School and Nursery
Mistley Norman CofE Primary School
Monkwick Infant Nursery Sigma Trust
Monkwick Junior School Sigma Trust
Montgomerie Primary School
Montgomery County Infant School and Nursery
Montgomery County Junior School
Moreton CE Primary School
Myland County Primary School
Newlands Spring Primary School Academy Trust
Newport County Primary School
Noak Bridge County Primary School
North County Primary School and Nursery
North Crescent Primary School
North East Essex Additional Provision School
Northlands Primary School and Nursery
Northwick Park Academy
Oakfield Primary School
Oaklands County Infant School
Oakwood County Infants School
Old Heath County Primary School
Our Lady Immaculate Catholic Primary School
Our Lady of Fatima CMAT
Our Lady of Ransom RC Primary School
Parkwood Academy
Perryfields Junior School PEAT
Phoenix Primary School
Pioneer School
Prettygate County Infant School
Prettygate County Junior School
Queen Boudica Primary School
Quilters County Infant School
Quilters County Junior School
Ramsden Hall Academy
Rettendon County Primary School
Ridgewell CofE Primary School
Rivenhall CE Primary School
Roach Vale County Primary School
Robert Drake Primary Academy
Rodings Primary School
Rolph CofE Primary School
Roseacres Primary School
Ryedene Primary and Nursery School
Shenfield High School(Academy)
Shorefields School
Sir Martin Frobisher Academy
South Benfleet Primary School
South Green County Infant School and Nursery
South Green County Junior School
Southend High School for Boys
Southend High School for Girls
Southminster CofE Primary Vine Trust
Southview School
Spring Meadow County Primary School
St Andrew's CE Junior School Hatfield Peveral
St Andrew's CE Primary School North Weald
St Andrews CEVC Primary School Gt Yeldham
St Andrews CofE Primary School
St Benedict's College (RC)
St Cedds CofE Primary Vine Trust
St Francis' RC Primary School Braintree
St Francis' RC Primary School Maldon
St Georges Infant Schooland Nursery
St George's New Town Junior School
St Helen's Catholic Junior Academy
St James CofE Primary School
St James CofE Primary School
St John Fisher RC Primary School
St John Payne R C School
St John's CE Primary School Buckhurst Hill
St John's Green County Primary School
St John's VC Church of England School Colchester
St Joseph the Worker RC Primary School
St Joseph's RC Primary School SWF
St Katherine's CE Primary School
St Lawrence CE Primary School Rowhedge
St Lukes C of E Primary School
St Luke's Catholic Primary Academy
St Margarets CofE Primary School
St Mark's West Essex Catholic Academy
St Marys C E Primary School
St Mary's CE Primary School Ardleigh
St Mary's CE PrimarySchool Burnham on Crouch
St Michaels Primary School and Nursery
St Osyth CofE Primary School
St Peters CE Primary School Coggeshall
St Peter's RC Primary School Billericay
St Pius X RC Primary School
St Teresa's Catholic Primary School
St Teresa's CatholicPrimary Sch Colchester
Stanley Drapkin Primary School
Stanway County Primary School
Stanway Fiveways County Primary School
Stanway School Sigma Trust
Stapleford Abbotts Primary Academy
Stebbing County Primary School
Stisted CE Primary Academy
Sunnymede County Infant School
Sweyne Park School
Takeley Primary School
Templars Academy
The Kents Hill Infant Academy Trust
Thomas Lord Audley School Sigma Trust
Thundersley Primary School
Tiptree Heath County Primary School
Tollesbury School
Tolleshunt D'Arcy St Nicholas' CE Primary School
Trinity St Mary's CE Primary School
Tyrrells Primary School
Unity Primary Academy
Upshire Primary Foundation School
Vine Schools Trust
Waltham Holy Cross Primary
Walton Primary School
Warley County Primary School
Wells Park School
Wentworth County Primary School
West Hatch High School Academy
West Horndon County Primary School
Westcliff High School for Girls
Westerings Primary Academy
Westlands Community Primary School
Westwood Academy
White Court County Primary School
White Hall Academy
White Notley CE Primary School
Whitmore Primary School
Wickford County Junior School
William De Ferrers Academy
William Read County Primary School
Willows Primary School
Winter Gardens Academy
Wix and Wrabness Primary School
Woodham Ley Primary Sch
Woodlands School
Woodville Primary School Fenn Wood AT
Writtle County Junior School
Writtle Infant School