VIDEO: Essex Couple's First Dance Goes Viral
28 July 2015, 06:00 | Updated: 28 July 2015, 10:52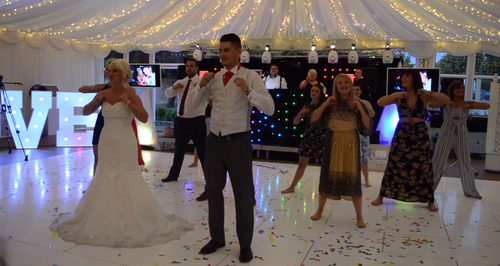 A couple from Essex have reached internet fame after the video of their first dance as newly-weds went viral.
Bev - who's a dancer with Harlow-based group 'Hip Hop Pop' wanted to perform in front of her guests on her wedding day - but never thought new hubby James would also want to get involved.
He told Heart he'd never danced before in his life (apart from in the pub after a few drinks) but he wanted to learn to routine for his bride.
His hard work paid off, and the video of their Saffron Walden wedding has now been seen nearly a quarter of a million times.
You can see the video of their now-famous dance below.