Video Shows Cyclist Being Assaulted In Essex
16 January 2015, 13:33 | Updated: 19 January 2015, 10:54
Essex Police are asking a cyclist to come forward - after a YouTube video shows him being punched by a van driver in Hornchurch.
The video, which was recorded and uploaded by a cyclist wearing a helmet-mounted camera, has been seen nearly 50,000 times.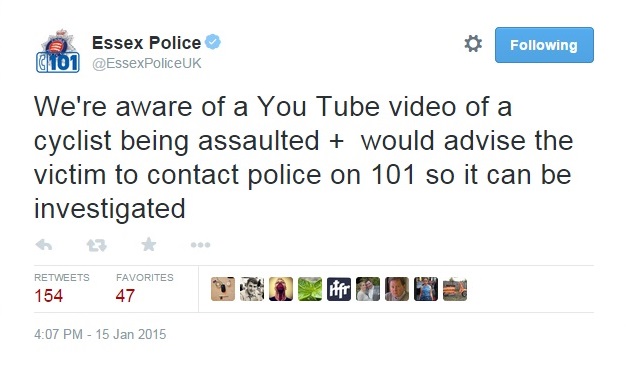 It shows a cyclist collide with a van in Hornbury, the driver and rider start to argue, before the driver appears to punch the cyclist.
Essex Police think it happened some time after February 2014.
Earlier today (Friday 16th) a man handed himself into police in connection with the incident.
An Essex Police spokeswoman said: "A man has voluntarily attended a Chelmsford Police station this morning to give an account of the incident.
"It has now been established that this incident took place in the Hornchurch area and the matter has been passed to the Met police to investigate."