Success For Online Campaign To Bring Home Puppy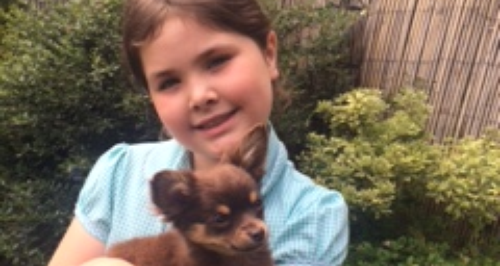 An eight-year-old girl from Harlow who has juvenile arthritis has been reunited with her puppy after it was stolen during a burglary.
It's all because the campaign to find Lexie Taylor's puppy Caramel went viral.
It got the attention of more than 12 million people online - and then the right person saw it.
Tracy Taylor says they got a call from a woman - who doesn't want to be named - who thought she had 'unwittingly' bought their puppy.
Caramel the stolen puppy is home. Well done everyone! *throws confetti* @FindCaramel pic.twitter.com/Rzi48hMnOK

— Liz Buckley (@liz_buckley) June 15, 2015
Despite offering a £1000 reward - Tracy told us the woman didn't want a penny, though added Caramel's adoptive family were 'devastated' as they had no idea she was stolen.
Caramel's been taken to the vet now for a check-up, as we're told she needs an operation for a hernia on her belly button.
@FindCaramel I'm so happy that you got caramel back XXX the power of social media did good !!

— lotty (@lottpott75) June 15, 2015
My phone is about to die, so one last tweet. Thanks for restoring my faith in humanity. Keep RTing the good news! Love to you all!

— Caramel is home! (@FindCaramel) June 15, 2015