Warning Over Air Pollution Levels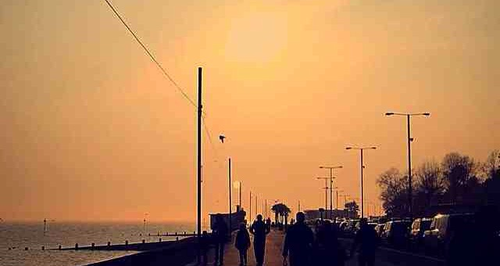 Parts of Essex face soaring levels of air pollution on Friday, prompting heath warnings for vulnerable people.
Very high levels of pollution are expected in some areas of south east England, as still, warm conditions create a build-up of local pollutants from sources such as traffic fumes, combined with pollution from the continent and Saharan dust from the south.
Much of the South East and eastern England will see high levels of pollution, although the problem is expected to be short-lived, with Atlantic winds dispersing the polluted air in the early hours of Saturday, the Environment Department (Defra) said.
A Defra spokeswoman said: "Locally generated air pollution, combined with pollution from the continent and Saharan dust, could cause high or very high levels on Friday.
"This is expected to clear on Saturday and pollution levels will return to low throughout the morning."
Where pollution levels are high, adults with heart or lung problems and children with lung problems should reduce strenuous physical activity, older people should reduce physical exertion and anyone suffering from sore eyes, a cough or sore throat should cut down on activity, particularly outdoors.
Dr Penny Woods, chief executive of the British Lung Foundation, said: "This latest high air pollution episode, coming so soon after the last, is troubling, and could again put people living with respiratory conditions at risk of worsening symptoms.
"We need urgent action from government to clean up the air we breathe, across all government departments at home and at a pan-European level."