Witham Student Prepares To Publish Novel
16 April 2018, 08:42 | Updated: 16 April 2018, 08:50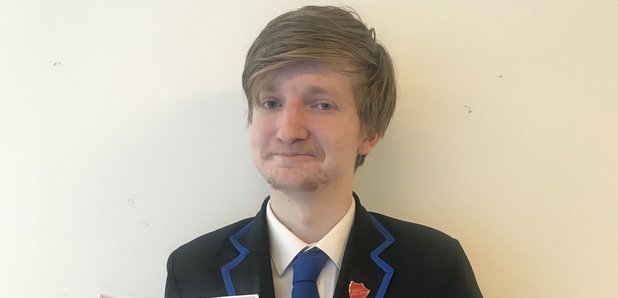 A schoolboy from Witham has written a 760-page fantasy novel while studying for his GCSEs.
Sean Smith is editing the final chapters of 'The Family Box'.
It's about a half-human, half-elf looking to take its parents to a far away place while battling mental health issues.
"I had the idea running through my head quite a bit about two years ago," Sean told Heart.
"It properly occurred to me when I was listening to this piece of music from a film and the image started producing in my head, and while I was listening to the song I started writing down the first page.
"Trying to keep up with a couple of chapters a day got really difficult.
"And so it was just about motivating myself.
"How I did it was I continued writing and kept convincing myself that the world I'm making would bring out some of the messages I wanted to convey to people.
"I'd like to try and make an entire world - which I've made in this book.
"And I want to try and bring this forward into making a whole revolving world like how Tolkien did it - or something like that."
Head of English at Sean's school, the New Rickstones Academy, Matthew Davies added: "Having read the text myself, I have to say that it is a work of art.
"Sean has created a world into which the reader truly wants to escape, and a set of characters who are so believable that the reader can imagine that they are walking alongside them on their separate journeys.
"Not only this, but Sean has also created a language which, in its own right, is incredibly successful.
"If I could liken this to any other standard of storytelling, it would be to that of Eddings, Feist, CS Lewis, or perhaps even Tolkein himself."