Work Starts To Expand Colchester Primary Care Centre
20 November 2017, 09:09 | Updated: 20 November 2017, 09:11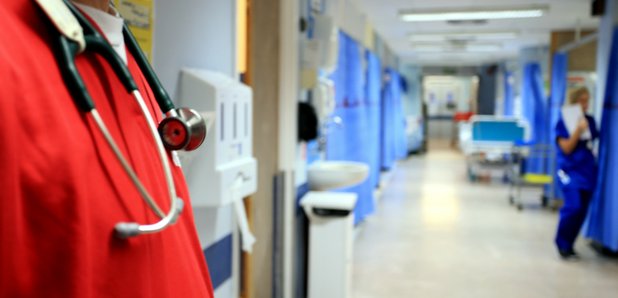 Colchester is set to see a major expansion in its hospital services.
Work has begun on a project which will enable the majority of clinical services still provided at Essex County Hospital to transfer to Colchester Primary Care Centre (PCC).
The nine-month programme at the PCC is a key part of the overall plan to transfer all services off the Lexden Road site, which opened almost 200 years ago.
The PCC is a modern health facility that was opened in 2006 as part of the NHS Local Improvement Finance Trust (LIFT) public private partnership programme. The £6.4m investment will convert its first and second floors, which are currently mainly devoted to office accommodation, into a base for clinical services.
Once the work has been completed, most services still provided at Essex County Hospital will be relocated to the PCC, which is in Turner Road next to Colchester General Hospital.
Nick Hulme, Chief Executive of Colchester Hospital University NHS Foundation Trust, said Essex County Hospital would close for good in the summer of next year.
"Essex County Hospital is a much-loved facility that has served the population of Colchester and the surrounding area with distinction for almost two centuries," he said.
"However, the site has been developed in a piecemeal way over the years and is a hotch-potch of buildings, both old and new, whereas the Primary Care Centre is a far superior setting from which to provide modern health care under one roof.
"Being next to Colchester General Hospital, it is part of a health campus which is far more efficient than having separate sites two miles apart."
The main services that will be relocated from Essex County Hospital to the PCC are:
- Eye services, including two operating theatres, the Retinal Suite, outpatient services, orthoptics and optometry. These services will all be provided on the first floor.
- Ear, Nose and Throat (ENT) and audiology services. These specialties work closely together and will be provided on the second floor. The building work will include creating clinic rooms, treatment rooms and audiology booths.
The work will include "future-proofing" the building to ensure it has enough physical capacity to meet growing demand. In addition to an extension, two lifts and a staircase will be incorporated to accommodate the increased footfall the building will have going forward.
The main contractor for the design and build project is Kier Workplace Services, which already delivers facilities management services to the PCC and will continue to do so.
Ian Meredith, project and contract services director for Kier Workplace Services, said: "Kier is delighted to be working on this exciting project, working collaboratively with all stakeholders to deliver a scheme that will improve the experience for patients and visitors. We will use our knowledge of the health campus gained from our facilities management work and similar projects to a high standard."
Community Health Partnerships (CHP), a Department of Health owned company, is the head tenant of the PCC. CHP has invested £3.5m to enable the PCC to be reconfigured to accommodate more clinical services.
Mark Day, Chief Operating Officer for CHP, said: "Improving access to patient care is core to what we do. I am delighted that CHP can play its part in delivering for patients in Colchester and the surrounding area by providing a modern, flexible health facility. Through collaboration and partnership working, we have reached an important milestone in this project and have taken a big step forward in realising the vision for Colchester's Health Campus."
North East Essex CCG used to have its headquarters in the PCC but relocated to Colchester Business Park in June last year.
The services which are currently provided on its ground floor will remain. They include a renal unit, NHS walk-in centre, podiatry services, dental services and specialist paediatric services provided from the Child Development Centre.