Kids Inspire - Essex
26 September 2018, 11:58 | Updated: 26 September 2018, 12:15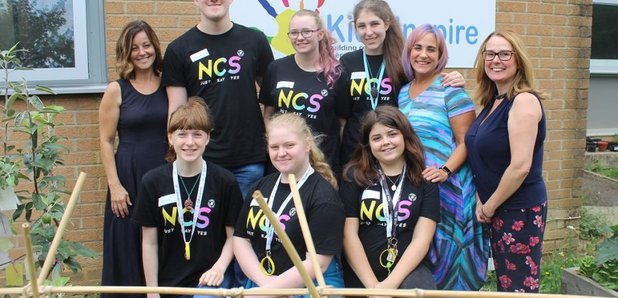 Kids Inspire helps disadvantaged young people turn their lives around and gives them back their future!
Kids Inspire support young people across Essex who are at an educational, social and/or economic disadvantage resulting from trauma or emerging mental health issues. For example they may have experienced sexual or domestic abuse, separation anxiety or significant loss. Many young people are referred to Kids Inspire because other support agencies consider them 'too complex' to help. Thanks to the specialist services they are able to offer, Kids Inspire has assisted Social Care in closing numerous cases.

Kids Inspire provides disadvantaged young people, their parents and young carers (siblings) a bespoke service package consisting of
Individual therapy (e.g. clinically proven counselling, Arts Psychotherapy, complementary therapies and talking therapy). This service accounts for 60% of provision.
Coaching (support to improve emotional health and mental well being)
Mentoring (support and guidance on a one-to-one basis, provided by trained volunteers)
Group work (e.g. Kids Who Lunch Club during the school holidays for children entitled to free school meals; Dramatherapy and Filmmaking)
Kids Inspire remains the 'service of choice' for the schools and doctors surgeries operating in their service areas. Due to the exceptional level of therapy we provide at Kids Inspire, the demand for their services remains extremely high. They currently have over 2000 individuals benefiting from our services and are averaging 15 new referrals a week. By getting involved in Global's Make Some Noise, YOU can help make a difference to small charities like Kids Inspire!