Martin And Su Surprise PARC Essex!
Martin and Su from Heart Breakfast have surprised the Braintree children's charity PARC with a cheque for £33,696, from Global's Make Some Noise.
Make Some Noise is Heart's charity that gives a voice to small charities and projects across the UK that struggle to raise awareness. The projects are often operating on a shoestring or tackling an issue that is not well understood.
Over the past twelve months, you've been helping us raise loads of money for Make Some Noise - teeing off for golf days, putting heads together for quiz nights, bidding in on air auctions and dressing loud - thanks for everything you've done!
PARC, which is based at Great Notley country park, supports more 470 families in Essex by providing recreation facilities for children with additional needs and short break care for families and carers.
Martin and Su enlisted the help of mums Fiona Oxley-Goody, Angie Hart and Erica Tubbs to surprise Amanda Richardson from PARC. Here's what happened - and be warned, it's emotional:
PARC applied for a grant of £16,000 - and when Amanda Richardson from the charity dropped into Heart Breakfast, Martin and Su had some exciting news!
The money raised through Global's Make Some Noise will completely fund the cost of a full-time team leader for a year.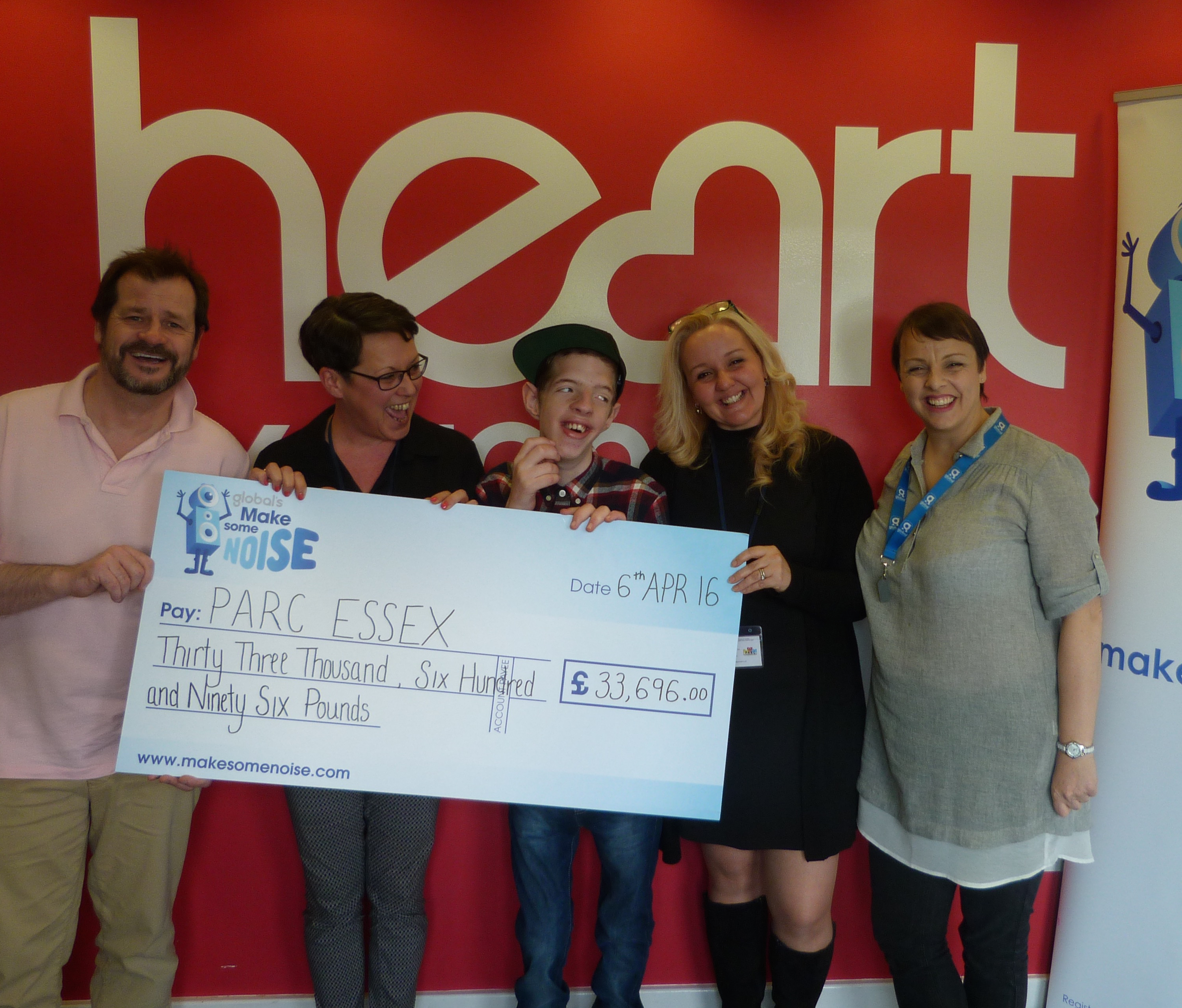 Above: Martin Day, Kim Alliston from PARC, Anthony Tubbs, Amanda Richardson from PARC and Su Harrison with the giant cheque!