Heart Breakfast's Loser To Schmoozer
Martin and Su are taking the two most unromantic men in Essex and turning them into romantic Romeos in time for Valentine's Day - to win a fantastic holiday to Greece thanks to Ryanair.
Across a week-long period culminating on Valentine's Day, our two budding Love Gods will face a series of challenges as they make the journey from unromantic to Mr Fantastic.
Each day, Martin and Su will enlist the help of experts to help judge each challenge.
At the end of the week, one will be crowned the ultimate schmoozer – and win a three-night trip to Athens.
Our winner and his partner will fly on Ryanair's new route from London Stansted to Athens launching on the 1st of April with three nights' accommodation in the fabulous Metropolitan Hotel, Athens - perfect for a romantic getaway. So if your man has lost his loveliness and you want our help register your details below and Cupid's arrow could be coming your way soon!
Let's meet our potential Schmoozer...
First it's Terry from Mayland, nominated by his partner Angela. Listen below to hear what Angela had to say: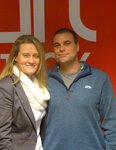 Scott from Langdon Hills is up next, nominated by his partner Gill. Listen below to hear what Gill had to say.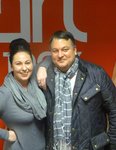 The First Challenge
TOWIE's Bobby Norris joined Martin and Su in the studio to set the first challenge. He gave both Terry and Scott £25 to go out on the town and to buy their partner the best outfit they could - size, colour and style! Check back here tomorrow to see how they got on.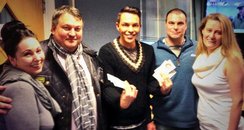 Here are the dresses the men brought (Gill left, Angela right) and you can listen below to here Bobby's thoughts and scores he awarded.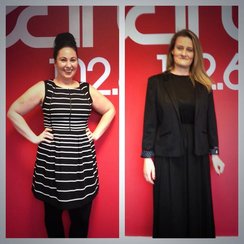 The Second Challenge
On Thursday we invited Trevor from Expressions Florist, Rayleigh in to set the challenge for our 'losers'. They had twenty minutes to create a beautiful bouquet and you can see the results below: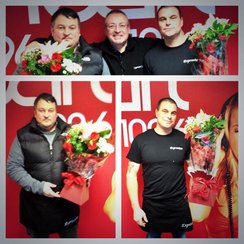 Our expert Trevor 'The Saturday Boy' scored both our unromantic men out of five. Scott was awarded four points and Terry three. This means we head into the last day with the score tied at seven each.
The final challenge was set by Essex Hollywood star Ray Winstone! He told the budding romeos that they must write a poem for their other half. They had to get 'proper soppy'! Take a listen to both poems below:
Listen below to find out who was crowned 'Loser To Schmoozer 2014'.