Martin And Su Surprise SNAP With A Huge Cheque!
Martin And Su Surprise Essex Charity SNAP With A Huge Cheque!
03:17
Heart Breakfast presenters Martin and Su headed to Brentwood to surprise Essex children's charity SNAP with a cheque for £76,400 raised by Global's Make Some Noise.
SNAP, based in Brentwood, supports more than 500 children between 0-25 years in Essex who have any special need or disability.
The money raised by Heart Essex listeners and Global's Make Some Noise will completely fund 108 activity sessions over a two-year period helping children with disabilities develop skills through creative, music and play activities. Plus, the money will fund the charity's after-school projects like 'SNAPtastic' play activities, yoga and drama, for two years.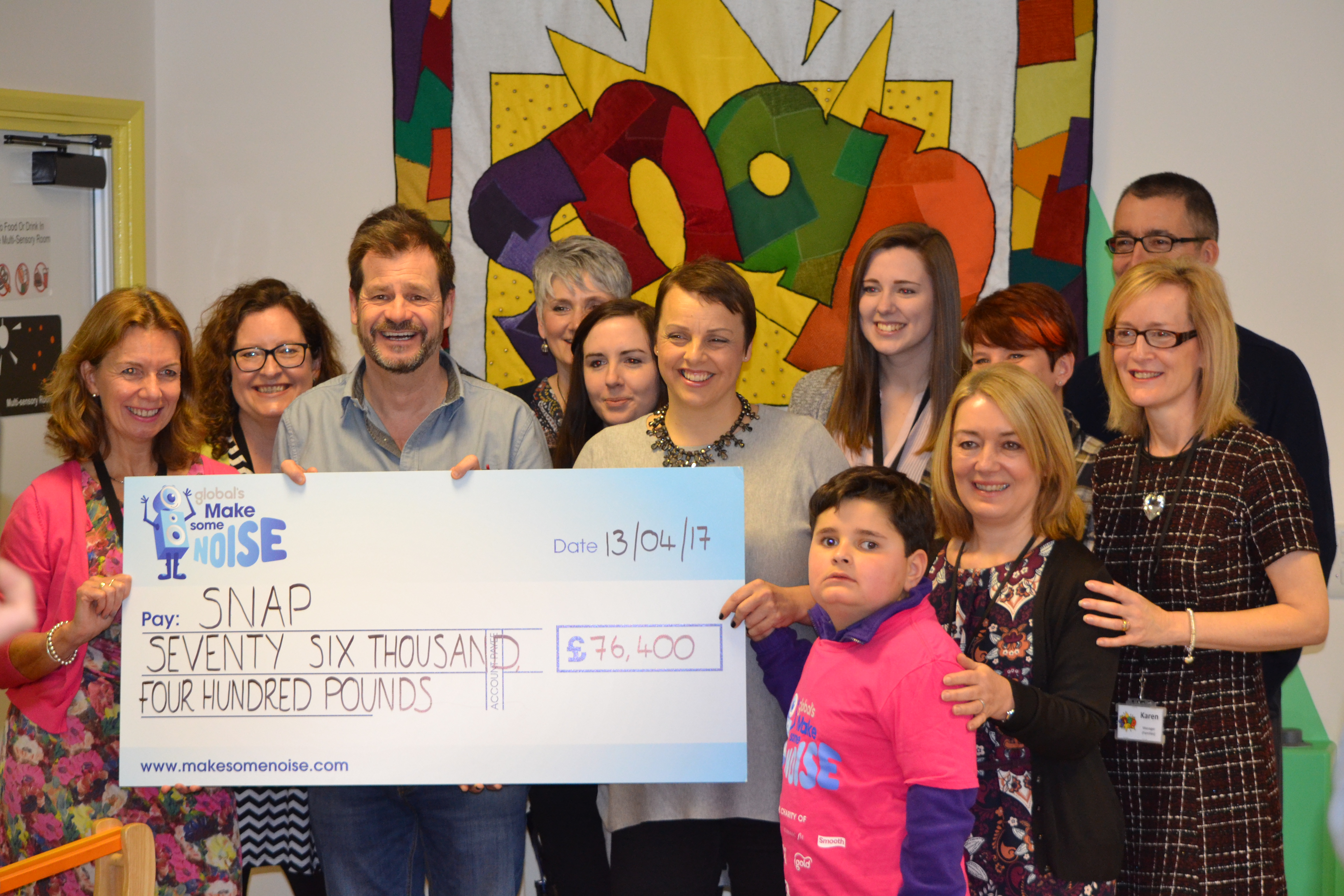 Grants are awarded to projects across the UK that help disadvantaged youngsters living with illness, disability or lack of opportunity. In its first three years, Global's Make Some Noise has raised nearly nearly £6 million and raised awareness for 135 incredible charities and projects around the UK.
Heart Managing Editor, James Keen said: "We believe that young people from all walks of life deserve the same opportunities and SNAP in does a great job of helping Essex youngsters.
"We know how difficult it can be for small charities to be heard and we're in the privileged position of being able to help with that so as well as raising money for the charity, we've helped them raise awareness and grow their network of donors so they can continue to do more great work. We're so proud that through the kindness of our listeners we can help put a smile on the faces of kids in our community."
Jos Hollington, Statutory and Trusts Fundraiser at SNAP, said: "We're overwhelmed by the generosity of Heart Essex and its listeners.
"We knew we were getting a grant for £25,142 from Global's Make Some Noise and they surprised us with an extra £51,000 taking the total to £76,400 and completely surpassing our expectations.
"We want to thank Heart Essex and its listeners for their support. Through this funding we'll be able to continue to help children and their families for longer by investing in services for a longer period. We're over the moon about the difference we can make in 2017 and beyond."