Su Harrison Versus Stuart Bingham
Su's known for sometimes engaging her mouth before her brain, saying something that she might later to regret. This time was no exception!
After Essex's Stuart Bingham won the Snooker World Championship, Su thought she'd be able to beat him on "one of those smaller tables".
Martin took it upon himself to settle it once and for all and arranged the snooker match of the century (sort of).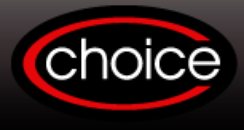 On Monday 11th May 2015 at midday in the centre of Choice Discount Store at the Mayflower Retail Park near Basildon the game was on! Su versus Stu. The winner would receive £500 for the charity of their choice. Could Su do it? Would the word champion humiliate her?
Watch below to find out.
So (not surprisingly) Su was defeated at the hands of the World Snooker champion, although in fairness she played better than many thought. However, the lovely people at Choice Discount Stores and Next kindly gave both Su and Stuart £500 for their chosen charities. Su donates to Global's Make Some Noise and Stuart split his between Little Havens Children's Hospice and St Luke's Hospice. Take a look at all the pictures below.