Matt Mackay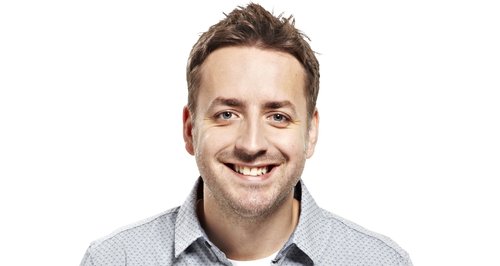 Matt Mackay was born and raised in Essex and has made a return to the radio to present Heart Drivetime every weekday afternoon between 4-7pm. He'll be playing more feel good music to make the journey more relaxing for you, plus have some fantastic chances for you to be winning on the show. We grilled him to find out what makes him tick.
ANORAK…Do you have a sad side?
I bought a keyboard once when I was drunk!
BODY…What physical attribute would you most like to change?
There are too many to name on here...
CELEBRITY…Which one would you most like to date and why?
Emma Bunton… winning smile!
DEBUT …Tell us about your first ever show?
It was back in the 90s doing an overnight show in Essex. I was so nervous I got in 4 hours early!
ERROR …What's been your worst?
Let's just say I woke up to silence in the studio
GRAND…If we gave you one right now what would you spend it on?
Clothes and a night out
HOLIDAY… What's your favourite destination?
Australia. I lived there 5 years ago. An amazing country!
IRRITATE… What's your most annoying habit?
Leaving things to the last minute.
JOKER…Which presenter is the practical joker of the team?
That's got to be Martin.
NEVER…What would you absolutely refuse to do?
Anything with Katie Hopkins.
OFF WORK…What do you do in your spare time?
I'm learning to fly a plane at the moment. So much fun!
PROUD MOMENTS …What are you most proud of?
Completing the London Marathon.
RELAX…How do you?
Have a beer with friends.
ESSEX…Tell us about it? Favourite place, why is it so good?
Essex is a brilliant place! We have beaches, good nightlife, theatres, a huge pier, it's 30 mins to London, nice countryside and even nicer people.
TEAM …Pick another presenter and describe him or her in three words?
Su – LOUD BRILLIANT LAUGH!
UNKNOWN…Tell us something about yourself that no one else knows?
I am training to be a pilot.
VOCAL…. Who is your favourite artist?
Sam Smith - amazing voice and he's quite local!
X-RAY…Any broken bones?
I broke my big toe once playing football. It happens to all the professionals you know…
ZOO…. If you were an animal, which one would you be?
A monkey!