Win A Supercar Driving Experience For Four!
Experience Megastore with Martin and Su
01:14
With the season of giving just around the corner, now is the perfect time to start thinking of gift ideas... and we are here to help! So to inspire your thinking we have an Experience Megastore supercar driving experience to be won.
Why not give the gift of a totally cool and unforgettable driving experience? Experience Megastore is your place to go for something unique, they have perfectly designed supercar driving experiences suited to all members of the family, even those as young as 12!
So, think a once in a lifetime experience is a great gift idea? Well we have an experience to win on us, making the absolute perfect gift for someone, in fact this could be the perfect gift for not just one but four people, such as friends and family, as we have a fantastic Supercar Experience for four people to be won.
You could be driving a Lamborghini, Porsche, R8, Aston Martin, Jaguar F Type R or Ferrari and many more - these are serious supercars! Each of you will drive 3 laps of North Weald Airfield. You will have a driver briefing and then it'll be time for you to sit in, buckle up and enjoy the noise of the engine and feel the acceleration as you enjoy a super drive.

Even better, you don't need a driving license to drive on the day - as long as you're a minimum of 12 years old and 5ft tall, non-license holders are welcome! Anyone who does not wish to drive or does not meet the age or height requirements can be taken as a passenger to enjoy the thrill ride, so no one misses out.
Watch the video and enter to win!
This is a perfect family experience, and to end the day on a high you'll also get a hot ride in a Subaru with a professional racing driver taking the winners for a fast lap around the circuit! Lunch will be included and additional insurance cover will be waived.
To enter the draw, just watch the video of our Heart presenters Martin and Su's recent visit driving the Supercars and answer the question below based on the video before 23:59 on Sunday 19th November 2017.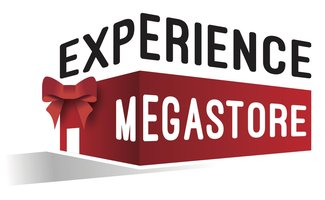 Experience HQ,
North Weald Airfield,
Merlin Way,
North Weald,
Essex CM16 6HR
0800 999 3212