Win An All-Inclusive Jamaican Holiday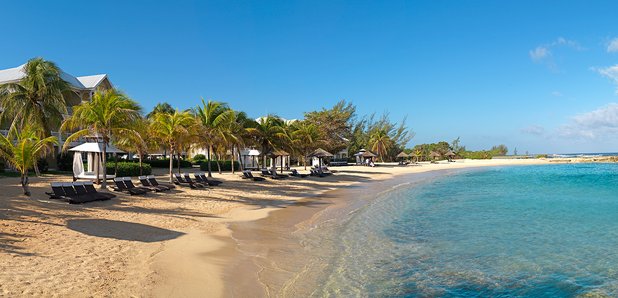 We're celebrating the return of the Heart Essex Wedding Show by giving you the chance to win an amazing prize!
You could be jetting off for a seven-night holiday for two in Jamaica thanks to Melia Braco Village and the Jamaica Tourist Board.
Experience the perfect blend of a private colonial villa and the Caribbean Sea breeze at the Melia Braco Village, located 45 minutes from Sangster International Airport in Montego Bay. Beachside parties and weddings, Caribbean cocktails and local cuisine, such as the famous Jerk Chicken, are just some of the things you can enjoy.
The Melia Braco Village is located on the beach; A small and intimate resort with big luxuries. It has two swimming pools overlooking the sea with four bars and six restaurants offering a wide variety of national and international cuisine. Free internet access throughout the hotel, Kids' Club for fun and a Spa & Wellness Centre for unwinding.
Jamaica is the third largest island in the Caribbean and lies just south of Cuba. This is an island that boasts something for everyone with hundreds of miles of unspoilt, quiet beaches and a colourful cultural and cosmopolitan heritage. Jamaica is widely considered to have the most stunning landscapes to explore.
Visitors are drawn to Jamaica for its beaches, grand hotels, superb all-inclusive resorts and laid-back inns. Most are impressed with the sounds reggae, the taste of jerk cooking and the warm, friendly smiles of the locals. Add to this, several world-class golf courses, charming old plantation houses and tiny villages dotted through the majestic Blue Mountains, (where they grow the best coffee in the world), all in a relaxed atmosphere and you're jammin!
So, for a honeymoon or romantic getaway that offers once-in-a-lifetime luxury, visit the Melia Braco Village website today, and listen to Heart Breakfast with Martin and Su all next week (19th-23rd February) at 7.30am to play Jamaican Jetaway. Don't forget to visit the Heart Essex Wedding Show on Saturday 24th and Sunday 25th February 2018.
Check out the Terms and Conditions of this competition here