See John Bishop's 'Winging It' Live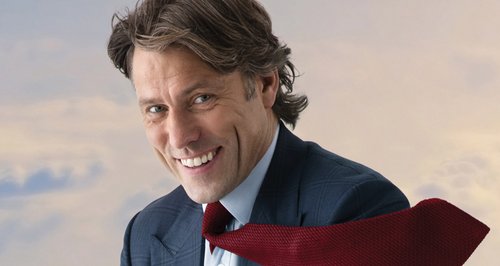 The Scouse sensation's incredible new stand-up show 'Winging It' has been extended into 2018.
Comedy superstar John Bishop is performing at an arena near you from now until Spring 2018 with a brand new live show, Winging It, that marks his long awaited return to stand-up comedy.
The comedian has already appeared at arenas across the UK and Ireland, and the show's run has now been extended due to his fantastic reviews.
Tickets are on sale NOW!
John Bishop 'Winging It' – Live! Tour Dates
November 2017
Fri 24 - Manchester Arena, Manchester
Sat 25 - Manchester Arena, Manchester
Sun 26th - Opera House, Blackpool
December 2017
Fri 1st - Arena, Cardiff
Sat 2nd - Arena, Cardiff
Tue 5th - Guildhall, Portsmouth
Wed 6th - Guildhall, Portsmouth
Fri 8th - BIC, Bournemouth
Sat 9th - BIC, Bournemouth
January 2018
Thu 11th -Sheffield City Hall
Tue 23rd; Weds 24th and Th 25th - Ipswich Regent Theatre
February 2018
Sat 3rd - Leeds Arena
March 2018
Sat 10th - Brighton Centre
Wed 28th and Thu 29th - Bristol Hippodrome