Devon & Cornwall: PCC Time To Go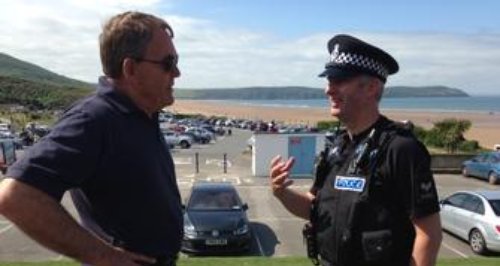 Devon and Cornwall's Police and Crime Commissioner, Tony Hogg will 'not seek re-election' in May 2016.
Mr Hogg who was elected in November 2012, declared his decision on his website earlier today.
He has spent 32 months in office, and feels he changed the way his team worked on police scrutiny to deliver 'much more for less cost'.
The PCC replaced the Police Authority in its role of holding local police to account and responding to public needs, a governance role that has been around for 180 years in one way or another.
Before he hands over his title in eight months time the commissioner will tackle his three main priorities of improving police funding, effective community policing and transforming the volunteering and the Special Constabulary aspects.
The commissioner will continue working on a new policing model, which will have particular focus on identifying criminality, vulnerability and harm, and receiving information.
As well as his campaign for fair funding for Devon and Cornwall Police in the annual policing grant.
The approximate cost of the fair formula is £12m and would ensure neighbourhood policing and good public communication would stay intact.
LISTEN below to Heart's Andy Ballantyne speaking got Tony Hogg: