Devon Mum Wants More Awareness
20 September 2018, 15:07 | Updated: 20 September 2018, 15:20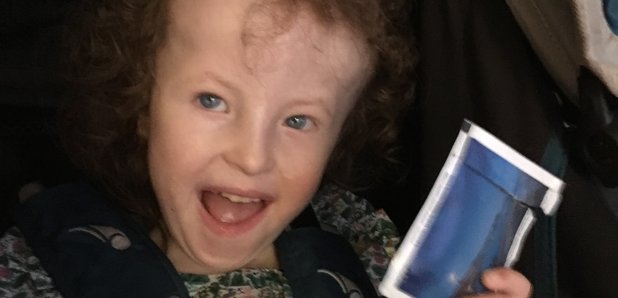 When Isabel Pearson was born in November 2010. her parents were told she would survive for days, or, at the most, weeks.
Now at 7-years old, Isabel has defied the odds and is now a happy, smiling and giggling girl who loves cuddling her big brother Harry.
Baby Isabel was delivered by caesarean, because she was lying in a difficult position.
She was small and floppy, weighing in at just 4lb and 11oz.
Isabel was only three-days-old when the results of her genetic test came back revealing she had tested positive for Edward's syndrome, also known as trisomy 18.
Every cell in our body is made up of 23 pairs of chromosomes, but a baby like Isabel with Edward's syndrome has three copies of chromosome number 18, instead of just two.
The presence of this extra chromosome in cells severely disrupts normal development.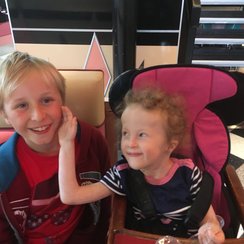 Children with the condition may have heart and kidney problems, severe learning disabilities and other abnormailities.
The charity SOFT UK currently supports 800 families in the UK. Less than one in ten celebrates their first birthday.
This year SOFT UK receives a grant from fund raised from Jeans for Genes day to fund their annual family weekend.