Devon: Plans To Get Rid Of Hepatitis C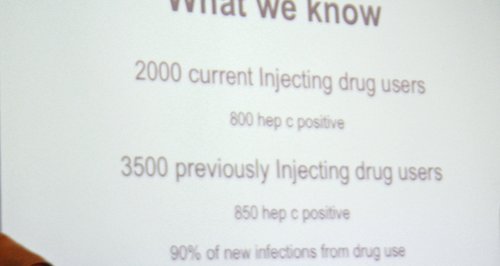 A ground-breaking project is being rolled out across Devon to eliminate the life-threatening hepatitis C virus from the county.
National drug charity Addaction with the hepatitis C Trust will pilot the scheme.
It's estimated there are 2,000 injecting drug users of which 800 have hepatitis C, higher than the national average.
But because they disease can be in the body for up to 20-years without being detected it's thought there could be another 850 out of the 3,500 previous drug users.
The lack of testing has resulted in an extremely low number of people entering and completing HCV treatment.
Increasing testing and treatment in Devon, combined with the arrival of new hepatitis C treatments, can ultimately achieve the elimination of this deadly virus.
http://www.addaction.org.uk/default.asp?section=2&sectionTitle=Homepage