Devon's Pioneering Academy of Nursing
31 May 2018, 13:21 | Updated: 31 May 2018, 13:30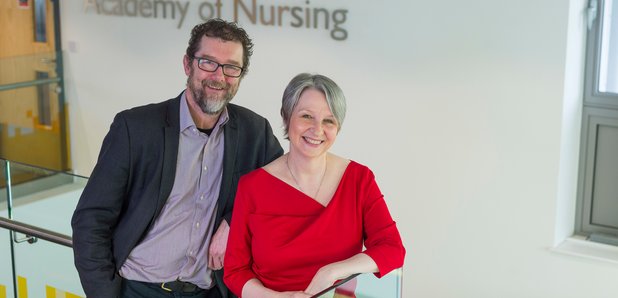 A new Academy of Nursing has launched to combine academic rigour with NHS expertise to raise standards of care.
The University of Exeter has joined forces with patients and local NHS organisations as part of a collaboration that will support existing nurses, ensuring they are in close contact with the science of nursing and the latest approaches through seminars, mentoring systems and conferences.
It will develop nurses so they are at the forefront of regional, national and global advances in care. Devon Partnership NHS Trust, Northern Devon Healthcare NHS Trust, the Royal Devon and Exeter NHS Foundation Trust and Torbay and South Devon NHS Foundation Trust are all part of the initiative.
The Academy, which launches May 31st will combine outstanding research, education and professional development to foster a community of constantly curious and innovative nurses in the South West.
Professor David Richards, Head of the new Academy of Nursing at the University of Exeter, said: "Nurses are under intense pressure. Alongside the fundamental duties of caring, they now need to take on increasingly technical and complex procedures.
"Research shows that the higher the standard of nurse education, the lower inpatient death rates. At Exeter, we will foster nurses who will be pioneers and improve standards in the South West and worldwide."
Paul Keedwell, Director of Nursing and Practice at Devon Partnership NHS Trust, said: "It is a statement of fact that there is no health without mental health – and nursing is a pivotal profession in the work we do to support people with mental health and learning disability needs.
"It's an incredibly exciting opportunity for the development of the nursing profession."
The Academy launches today at the Research, Innovation, Learning and Development (RILD) building on the RD&E.
Follow news from the Academy on Twitter using #ExeterNurse.