Exeter: Celebrating 'Miraculous' Survival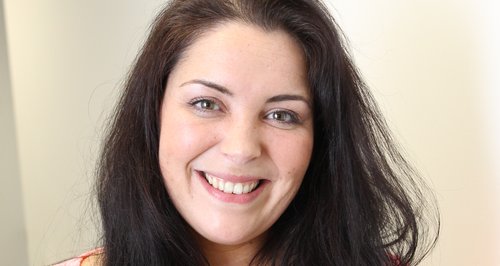 Gemma Wensley is celebrating her 'miraculous' survival five years on from being diagnosed with a brain tumour.
The popular former Exeter nurse, who is well known for her charity fundraising, has been off her chemotherapy now for six months and the scans are looking positive.
There has been no change since a year ago.
The doctors have said they do not know how to explain it.
I thought it was game over. Gemma recently celebrated her 33rd birthday with friends and family.
In December 2009 Gemma was diagnosed with a brain tumour and she left her job as a nurse at the Royal Devon & Exeter Hospital to prepare for the 'inevitable'. Since then she has endured five years of gruelling chemotherapy which shrank the tumour.
Previously, my prognosis was just a few months, now I'm starting to think I might live a longer life after all, but my condition is always at the back of mind and things could change at any time.
Her brain tumour is still inoperable but she's still here, her future remains uncertain but she never give up, Now she wants to give back to the organisations which helped me.
Gemma, who was a Hospiscare day care patient, is now busy promoting Gemfest on Sunday 5th April - a festival she hopes will raise thousands of pounds for the local end of life charity which helped and supported her in her darkest days.
Half of the proceeds will also go to The Brain Tumour Charity, the UK's largest dedicated brain tumour charity. Previous festivals have raised a total of over £11,000 and Gemma is hoping to reach £20,000 this year.
The daytime activities are free.
Tickets for the evening are £12 (+50p booking fee) and are available from Exeter Phoenix Centre Box Office 01392 667080.
For more information visit www.gemfest.co.uk or to make a donation at www.justgiving.co.uk/gemfest2015