Exeter: Ex-Football Coach Jailed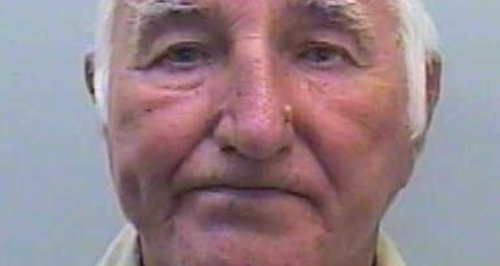 A football coach has been jailed for 21 years for drugging and raping young boys in his team.
Anthony Mitchell of Foxhayes Road Exeter took over a youth football team in the 1970s and used it as a way of gaining access to vulnerable 11 and 12 year-old boys who he abused during overnight trips.
The 78-year old told them it was a privilege to be allowed to sleep with him in his converted ambulance but then stupefied them with drink or sleeping pills before attacking them.
Mitchell thought he had escaped justice but his victims went to police after the Rolf Harris and Jimmy Savile scandals revived horrific memories of childhood abuse.
His attacks have left his two victims with severe psychological harm and contributed to one of them turning down the chance to become a professional after being offered trials at Tottenham and Manchester United.
Mitchell was a night shift worker at the time and persuaded his GP to prescribe him huge quantities of the strong sleeping pill Mogadon which he used to drug his victims.
He was jailed for 21 years at Exeter Crown Court as a Judge praised the courage of his two victims and told him he had stolen their childhoods.
The sentence may result in Mitchell dying in custody because the court was told he is being treated for non Hodgkins Lymphoma, which is a type of cancer.