Exeter: Traveller Loses His Old Friend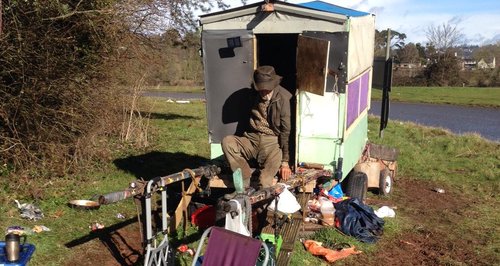 Nearly £4,000 has been raised for a Devon traveller - seen on our roads for 20-years - who's lost his horse.
John Treagood has been left devastated after news that his faithful horse Gildor had died, after his kidneys gave up.
The Irish cob has hauled the wagon home of the 79-year old round the roads of Devon, Dorset and Somerset for the last 18-years.
He was able to see white road markings and recognise traffic lights stopping on red.
After the news broke people started donating on a fundraising page: http://www.gofundme.com/muc7os
Mr Treagood is currently stranded on Alphington roundabout he has nothing of value in his caravan, and the funds raised will be going into a bank account.
A suitable horse has now been found and it's hoped the two can meet each other by the end of the week.