Ide: Family Need Help As Possessions Destroyed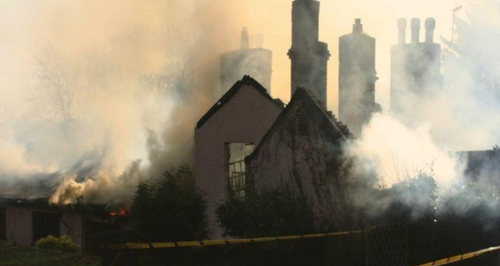 Three generations of an Exeter family have lost all their worldly possessions in a house fire in Ide.
Emergency services were sent to the thatched cottage in Ide on the outskirts of Exeter a few weeks ago.
12 fire engines from as far as Newton Abbot and Torquay were sent to the scene on January 23rd.
The only thing the family and their grandfather were left with were the clothes they were wearing.
Now family and friends are rallying around to raise some much needed cash to get them back on their feet.
Currently the family are split up living in 4 different locations either with friends or in a hotel.
A crowdfunding page has been set up believed to be the first in teh country aimed at raising money for a cause.
They have 23 days to reach a £2,000 target or the family gets nothing.
To see how they are getting on or to pledge some money then go here:
http://www.crowdfunder.co.uk/jerry-mariko-smith-fire-recovery
To keep up to date on progress and see how the family is doing https://www.facebook.com/jerryandmarikosmith