Life For Man Who Murdered Ex Partner
19 May 2017, 16:36 | Updated: 19 May 2017, 17:16
Exeter man guilty of murdering ex-partner and dumping body in suitcase
06:35
A Bulgarian man has been sentenced to life in prison for murdering his ex partner after finding out she was in a new relationship.
Kostadin Kostov, 43, denied killing Gergana Prodanova but was found guilty of her murder at Exeter Crown Court.

He put her naked body in a suitcase which he then dragged through Exeter city centre in the early hours of the 7th August, before dumping it by the side of the railway line in Blackall Road, not far from the prison.

During the trial the court heard that Kostov murdered 38-year-old Gergana because he was jealous that she had found a new partner.

Kostov and Gergana had been in a complex and troubled relationship in Bulgaria for 15 years and had three children together.

Gergana had moved to Exeter in December 2015 to escape his violent and controlling behaviour and to start a new life for herself but Kostov followed her and moved into her flat in Mount Pleasant Road.

Gergana was reported missing when she failed to show up for work as a cleaner at the Great Western Hotel in Exeter on the 8th August.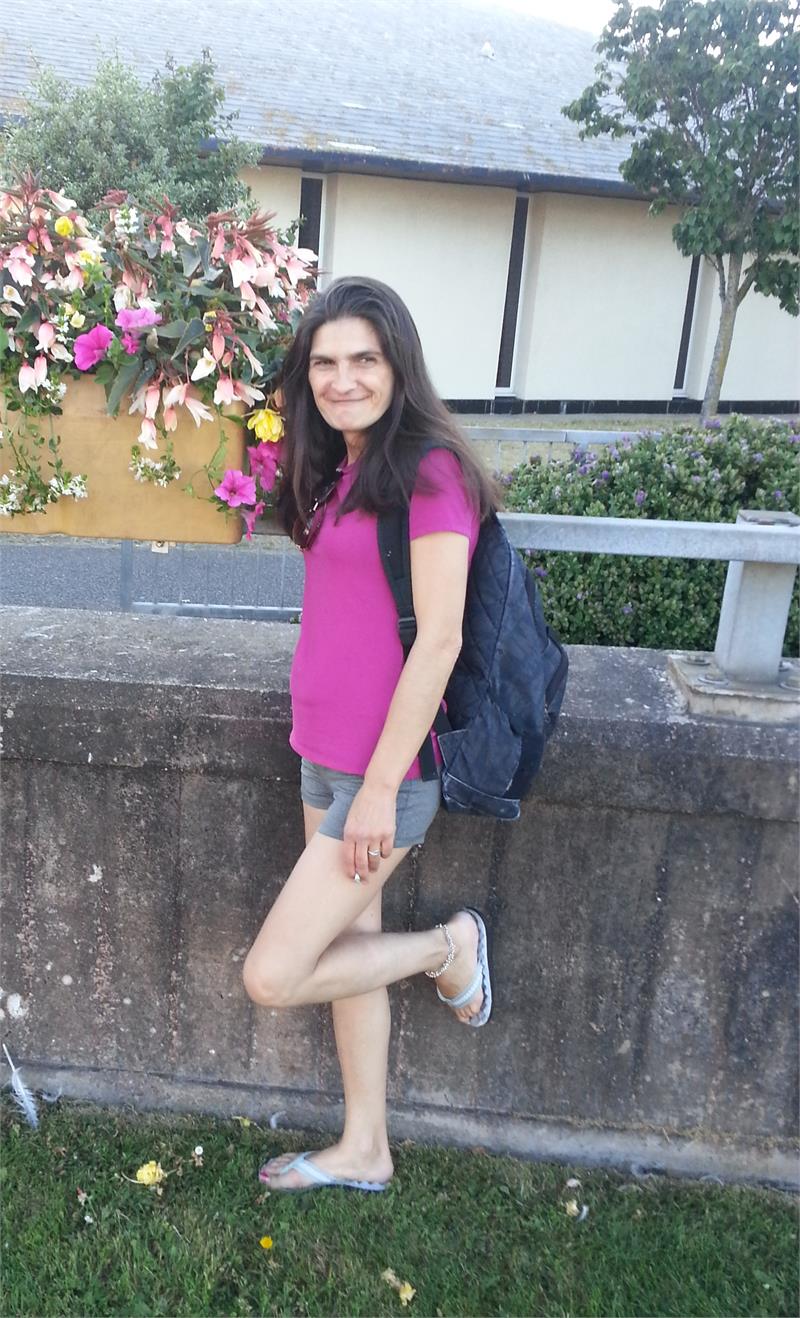 When questioned Kostov told police Gergana had made an emergency trip to Bulgaria because her mother had died. The prosecution said he had killed her sometime on the 4th August.

Kostov also sent texts and Facebook messages from Gergana's phone to make it seem as though she was still alive but his story was unravelled by forensic phone analysis which proved that Kostov's SIM card had been placed in Gergana's phone in the Exeter area on 6 August, when she was supposed to have it with her in Bulgaria. That was the evidence that led to his arrest.

Throughout the trial he maintained that he had last seen Gergana on 4 August when she left for Bulgaria, that he was happy to see her content in a new relationship and that the man in the CCTV footage was not him.

Detectives from the Force Major Crime Investigation Team were commended by the judge, Sir John Royce, for their work on the case.

Detective Inspector Gregg Dawe, senior investigating officer, said: "We are delighted with the verdict and the sentence in this case. There was a mountain of evidence against Kostov – more than I have ever seen in a murder investigation – yet he still believed he could somehow get away with this crime.

"Throughout this investigation and trial Kostov maintained that he knew nothing about Gergana's disappearance or death, but overwhelming evidence has proven that it was he who killed her and disposed of her body.

"He was a violent and jealous man and couldn't bear to see Gergana happy with someone else. This was an abusive relationship and he could feel control slipping away when she would not take him back. The motive was plain and simple – old-fashioned jealousy. His actions were cold and calculating, blatantly carrying the suitcase in open public view through the city centre.

"I would like to praise the team of detectives from the Major Crime Investigation Team who have worked tirelessly on this case to disprove Kostov's lies. I would also like thank the Bulgarian police for their assistance with this investigation and members of the public who assisted in the search for Gergana.

"This was a heart-breaking case which has deprived a hard-working mother of her life and her three children of their mother. Our thoughts are with her family at this difficult time. We hope today's verdict brings some comfort that justice has been done."